Private Investigator Beverly Hills
Whether you need a professional to conduct an infidelity investigation on your spouse or partner, or scrutinize the finances of a company you're considering doing business with, it is essential to employ the services of a reliable private investigator in Beverly Hills. Here at Empire Pacific Investigative Service (EPIS), we take pride in our commitment to superior customer service and consistent results. Three retired U.S. Federal Special Agents established EPIS in 1993, and we hold every new private investigator in Beverly Hills that we hire to the high standards set forth by our founders. Our team consists of professionals culled from the top ranks of federal, state, and local law enforcement. Most of our associates have at least three decades of investigative experience, and bring to EPIS a diverse array of skill sets.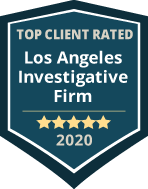 Verified by
Find Local Contractors
Indeed, the tremendous variety of backgrounds and training amongst our associates is why we are able to offer such a wide range of services. You can hire an EPIS private investigator in Beverly Hills for employee theft and screening, database research, missing persons, litigation support, and much more. We encourage you to explore our informative and user-friendly website to learn more, and to contact us directly with any questions.
EPIS Investigation – Private Investigator Services providing Infidelity Investigation, Domestic Surveillance Investigation, Background Check Screening Investigation, Missing Person Searches, Asset Research Investigation, Insurance Fraud Investigation and other information gathering.
Private Investigator Services
Empire Pacific Investigative Services Inc., established in 1993 by three retired U.S. Federal Special Agents, offers a diverse range of investigative services individually tailored to our clients' specific needs. Throughout its years of service, EPIS has enjoyed an enviable reputation based on dedication to client service. Each member of our staff is highly skilled, thereby ensuring a knowledgeable team proficient in every phase of the investigative field. These phases include infidelity investigation; one of the most common reasons private investigations is sought out. With EPIS infidelity investigation we can give you the results you need for real peace of mind.
Another area we specialize in is surveillance investigation. At EPIS, our investigators are highly experienced in every method of surveillance. Our investigators are equipped with most advanced tools necessary to capture evidence in nearly any imaginable surveillance scenario. Read more – Child support investigation is also one of our leading specialties, as most state child support enforcement agencies do not have the resources to track down parents who evade their support obligations. At EPIS we utilize the most advanced tactics to not only track down the deadbeat parent, but to track down and provide detailed information regarding the assets of the parent. This is where our asset research specialists come into play, by collecting information that can in turn be submitted to child support enforcement agencies.
Another area where EPIS is highly proficient is tracking down a missing person. Our advanced trace team at Empire Pacific Investigative Services Inc. will provide you with an updated current address for the missing person you are seeking to find. EPIS also specializes in background checks investigation, business identity search investigation, pre-trial preparation checks, due diligence inquiries, and employment screening investigation, which aid in all areas from gathering information on a potential employee to determining the legitimacy of a company by providing details regarding the company's history and business practices, etc. Yet another business related service we offer is the detection and exposure of insurance fraud. Insurance fraud affects all insurers which is why; at EPIS we have built our reputation upon dealing with claimants in an open, helpful manner, doing all that is possible to ensure that claims are dealt with thoroughly whilst at the same time protecting our client's position.