Teenagers & Kids Investigations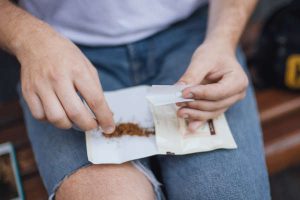 In today's complex, fast-paced, and highly sophisticated world, teenagers and kids have an easier access in logging at inappropriate websites when the parents are not around. If you suspect your teenager or kids misusing the internet, they could be putting themselves and your family at jeopardy.
Do you know what your teenagers are doing while you are not around? EPIS has proven that majority of parents knew little about their kids activity and behavior outside of the residence.
At EPIS we offer a wide range of services tailored to our client's specific needs for their teenagers and kids investigations. One of the most common cases would be Internet Searches.
If you suspect your teenager misusing the internet, they could be putting themselves and your family at danger. They may be giving personal information to a child predator endangering your safety and themselves. Our agents at EPIS will guide you through these times in installing a tracking device, which can provide a list of your teenagers most recently visited websites and most recently emails. These small devices are very small and would not be detected.
Teenage Investigation & Child Witness Interview
Child witness interviews may be some of the most complex and demanding interviews that can be conducted. Children of all ages have the capability to answer interview questions and tell what they know. The information, though, is not only dependent on what questions are asked, but how they are asked. EPIS "Los Angeles Investigators" know that there may be many factors which must be taken into consideration when interviewing the child witness.
Our Los Angeles Investigator's will first interview the parent of guardian to obtain as much information about the child as possible, particularly related to development, attention span and language abilities. Second investigators will consider where the child's interview will take place. Los Angeles Investigators usually will take the best environment that the child feels safe and relaxed without many distractions, toys, people or noise. Third, if possible, it is a good idea to interview the child without the parent or guardian present. Often the child will not tell the full story for fear of being in trouble with or disappointing, the adult.
One thing, the EPIS Los Angeles investigators have learned in Child Witness Interview, is the way they dress themselves, which play a big role and also never carry or display a weapon during contact with the child, including during an interview.
Our investigators will always give some consideration to their own bias regarding a child's ability to be a good witness.
Other services that EPIS provides for Teenagers & Kids Investigations are
GPS Tracking Devices
Stranger Safety Decoys
Surveillance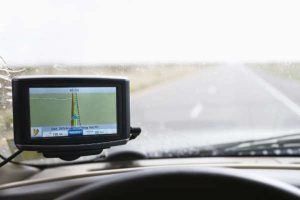 GPS Tracking Devices – EPIS GPS Tracking Devices are used to keep track of your teenager's specific locations. These covert tracking devices could be placed on teen's vehicle, which will generate information on their speed, exact addresses of every stop and duration of time at those specific locations. These covert devices will tell you the exact location of your untruthful teenager. If you need more information to make an important decision, at Empire Pacific Investigative Services, we are on your side. The call is toll free and the consultation with a private investigator is strictly confidential.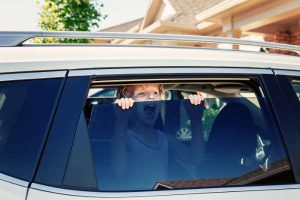 Stranger Safety Decoys – EPIS Safety Decoys are used to indicate if your elementary aged child agrees to enter into an unknown stranger's vehicle, or what if a stranger approaches them while you're not around. At EPIS, using our agents as a decoy, we will test your child's trust and willingness to believe an unfamiliar face. Would they take an ice-cream from a stranger? Will they trust we were their parent's friends to pick them up? If you ask yourself these questions, let our safety decoys prepare your kids in different situations before a child predator gets to them first!
Surveillance is an EPIS specialty. We are highly experienced in all type of surveillance, including the placement of agent to follow your teenager if his going to their friend's residence like he said, or what if they are hanging out with a wrong crowd and staying out past their curfew. Don't wait until it's to late before your kids gets more involved with drug use, gang activity, sexual promiscuity. EPIS can conduct surveillance checks to determine what their daily activities are while you're not around.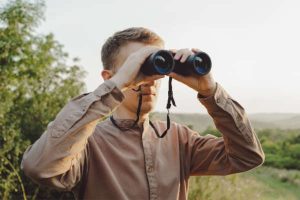 Our investigators are equipped with most advanced tools necessary to capture evidence in nearly any imaginable surveillance scenario. We have a vehicle for every situation involving "tailing", or the following fast teenage drivers. We offer remote video surveillance using covert video cameras, long-range photo, and body worn hidden cameras to produce all the necessary evidence. Our surveillance investigators have climbed into hollowed-out trees; ridden bicycles; motorcycles; walked dogs and used many other creative techniques, and they never trespass or break any harassment or anti-stalking laws while doing so.
EPIS began Teen Investigation when our U.S. Managing Partner, investigator Mike Hakimi in our California office received a call from a good friend of his. The father indicated that his son had been acting strangely. The mileage on their famaily vehicle didn't match up with the places he was supposedly goingto. His work address was only few miles away from the residence, but the odometer showed over 50 mile trip. At that time, our agent, Mike Hakimi obtained a magnetized GPS and attched it to their vehilce. As a result, after investigator Mike Hakimi rant the log from the GPS on teh computerized program and traced the locations he had been, we found out that he was a runner for some individual who were selling drugs. He had been seeing the younger sister of the one of the individuals, and she talked him into the whole thing.
Other case, a father hired investigator Mike Hakimi to locate his 19-year-old son who might be involved with gangs and drugs. By using the son's cell phone history – fortunately the phone was in the father's name – investigator Hakimi was able to trace the young boy to an address known for gang activity and drugs. Investigator Hakimi could give the father current information, but there were limitations on what action could be taken since the son was an adult. Cell phone information was the key in another of investigator Hakim's teenage investigation.
Another case, the father of a 15-year-old girl wanted to know if she was still seeing a 20-year-old man who had been in an out of jail and had been known to deal drugs. Every time he confronted her about it, she denied it. Investigator Hakimi used the records of the girl's cell phone which, again was in the father's name and I was able to get a name that traced back to the 20-year-old's other girlfriends. He was using her phone to call the teen. Investigator Hakimi was then instructed to follow his daughter to the shopping mall to see if she was meeting up with the 20-year-old man. Investigator Hakimi obtained video evidence as she departed the house to the mall and back. On this case, investigator Hakimi indicated that teenage surveillance may save the lives of many teens experiencing tough times because, if the parents know, then they have more change to try to turn the teen around in the right direction.
Investigator Mike Hakimi would like to say that while cell phone records and GPS devices are extremely useful in teen investigation, there are legal limitations and privacy laws that need to be considered on a case-by-case basis. Parents have easy access to cell phone records that are in their names and more control over the family car than a car that is owned by a teenager.