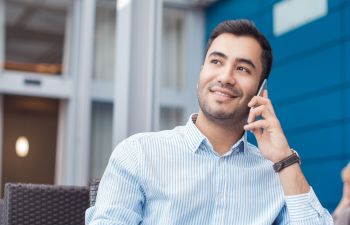 When Should You Consider Infidelity Investigations?
Many spouses struggle with how to handle things when suspicions of infidelity arise. Some simply refuse to acknowledge that trust in the relationship could be violated. Others may vacillate between a desire to know more and doubt about their suspicions. Shutting out reality and living in supposed ignorance is no solution. Factual knowledge is the key to making sound decisions about the relationship and your future.
But how can you gather the facts? Asking family, friends or neighbors to "check up" on your spouse is a sure prescription for disaster. They will likely get caught and reveal to your spouse your suspicions. They could even be slapped with a stalking charge. The fact of your suspicions will be leaked to your spouse, causing even more problems.
If your spouse is guilty, they will change their actions and habits to cover their infidelity even more, making things even harder to prove. Or, if they are not guilty, they will be hurt at your lack of trust and the relationship will suffer.
How can you get the evidence you need to either prove or disprove your suspicions of cheating?
Professional Infidelity Investigations
At Empire Pacific Investigative Services (EPIS), our most common investigations are due to suspicions of infidelity. Because we recruit our private investigators from law enforcement and military personnel, they already have the background and valuable training for investigations. Then, we provide advanced training and techniques not commonly known by the general public that equip our team to obtain evidence discreetly without revealing themselves.
If you think hiring a private investigator to find evidence of infidelity is extreme, you're mistaken. It is, in fact, the wisest course of action you could take. A professional infidelity investigator can gather valuable evidence, including images and video, that will prove or disprove your allegations of infidelity. Equipped with solid evidence, you can then make sound decisions about the relationship and your future.
Signs You May Be Married to a Cheater
How can you know if it's time to call in a professional infidelity investigator from EPIS? Look for an increase in the following activities and attitudes from your spouse:
Increased internet use
Guarding access to their cell phone
Unexplained expenditures
Frequent work travel
Suddenly "working late" often
Increased attention to fitness and/or appearance
Emotional distance
Avoiding/no desire for sexual activity with you
Alone, any of these can be no reason for inordinate concern. Combined, they raise doubts about the integrity of your marriage. If you suspect infidelity from your spouse, call EPIS today and schedule a confidential consultation.
Posted on behalf of Empire Pacific Investigative Services
1117 Sherbourne Dr.
West Hollywood, CA 90069
Phone: (310) 657-3747
Email: epis0007@gmail.com
Monday - Friday
9:00 AM - 7:00 PM