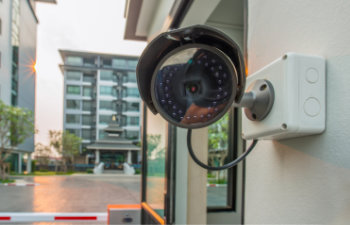 Information has become one of the most valuable assets for individuals and businesses. Sometimes, obtaining that information requires specialized services.
Based in Beverly Hills, EPIS is a specialist surveillance and investigatory services supplier. Domestic surveillance, a key component of our repertoire, plays a vital role in helping clients resolve complex issues, detect malpractice, and minimize exposure to fraud.
What Does Domestic Surveillance Entail?
Domestic surveillance, at its core, involves monitoring behavior, activities, or other changing information, often discreetly. It's a practice that most commonly refers to observing individuals or groups, sometimes by government organizations.
While this term may conjure thoughts of electronic gadgets and government agencies, it encompasses various techniques and purposes.
Versatility in Surveillance
Our EPIS domestic surveillance investigators are highly skilled in a multitude of surveillance methods. They utilize an array of vehicles, including passenger cars, vans, and even roadwork vehicles, tailored to suit the specific needs of each case.
In situations where vehicles won't suffice, our experts are adept at on-foot and long-range surveillance, employing innovative techniques like climbing into hollowed-out trees or riding bicycles to get the job done.For situations requiring long-distance monitoring, EPIS offers video lenses capable of capturing clear footage from up to half a mile away.
Hidden cameras are also a staple in our toolkit, ensuring we capture essential footage of individuals dining at restaurants, arriving at airports, or entering hotel rooms.
Comprehensive Reports
To keep clients well-informed, EPIS follows a rigorous reporting process. We provide complete written reports, hourly updates via text or email, and we always provide statements daily. Each report contains photographs extracted from surveillance footage, highlighting key moments in the investigation. This ensures that clients can quickly grasp the activities captured on tape without reviewing the entire film.
Preventing Surveillance and Counter Surveillance
Domestic surveillance isn't just about watching others; it also encompasses counter-surveillance measures. EPIS assists clients in preventing unwanted surveillance. Our services include electronic methods like bug sweeping, which detects covert listening and visual surveillance devices. Domestic surveillance also involves actions to reduce the risk of snooping, making it an intricate art form.
Applications of Domestic Surveillance
EPIS's domestic surveillance services have a broad range of applications. For instance, they have been instrumental in identifying individuals following clients who suspect they are under surveillance.
In cases of stalking, where the stalker closely monitors their target's activities, domestic surveillance is essential for identifying and neutralizing the threat without alerting the stalker.
In essence, domestic surveillance is a multifaceted field that requires expertise, discretion, and creativity. With our team of skilled investigators and advanced tools, EPIS is a dependable partner in uncovering critical information and video evidence. We help clients navigate complex issues and safeguard against fraud and malpractice.
So, whether you need a watchful eye or wish to shield yourself from prying eyes, domestic surveillance is a powerful tool in today's world. Contact EPIS for the experience and capabilities to meet your needs.
Posted on behalf of Empire Pacific Investigative Services
1117 Sherbourne Dr.
West Hollywood, CA 90069
Phone: (310) 657-3747
Email: epis0007@gmail.com
Monday - Friday
9:00 AM - 7:00 PM