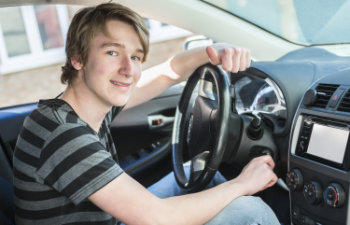 Parents worry about their children's safety, especially when they start driving. It's natural to want to trust them and allow some independence, but it may be a good idea to keep an eye on them and make sure they are driving responsibly. What do you really know about your teen's driving habits?
Empire Pacific Investigative Services (EPIS) offers several methods to surveil your teen while driving to obtain information about their driving habits, passengers, and frequent destinations. One very effective way is using GPS tracking devices.
GPS Tracking for Teen Drivers
GPS tracking devices are small devices that can be placed in your teen's car. They use GPS technology to track the car's location, speed and even driving habits. EPIS investigators can use these devices to provide you with a better understanding of how your teen is driving and ensure they are following all traffic laws and driving safely.
After agreeing on this method of digital surveillance and securing your permission as the vehicle's owner, an EPIS investigator can surreptitiously attach the GPS locator to your teen's car. This is a relatively simple process, and the investigator is trained in selecting the best device for the task, attaching it safely and securely and monitoring it to obtain the information you desire.
After attaching the device and testing it to ensure it works properly, the investigator will gather the necessary information and provide you with a complete report, including dates, destinations, driving speeds, actions and more.
Is Tracking My Teen's Driving with GPS Legal?
GPS tracking in modern times has sparked privacy concerns. The laws in many states vary, but most allow private investigators to use GPS devices with a client's consent. In specific cases of tracking a teen's vehicle, the parent must be the vehicle owner and provide express permission for the investigator to use a GPS device. You may want to check your state's laws on this matter or ask your EPIS investigator for more information.
Using a GPS tracking device to monitor your teen's driving habits can be valuable for keeping them safe on the road. But it's important to remember that it's not a substitute for good parenting. Always talk to your teen about safe driving habits and set clear rules and expectations for their behavior behind the wheel.
GPS tracking devices can be a helpful tool for parents who want to monitor their teen's driving habits. EPIS can use these devices to help you better understand how your teen is driving and ensure they are following all traffic laws and driving safely.
Contact EPIS at our West Hollywood offices to learn more about Teenagers & Kids Investigations and our expertise in using GPS to track your teenage driver.
Posted on behalf of Empire Pacific Investigative Services
1117 Sherbourne Dr.
West Hollywood, CA 90069
Phone: (310) 657-3747
Email: epis0007@gmail.com
Monday - Friday
9:00 AM - 7:00 PM