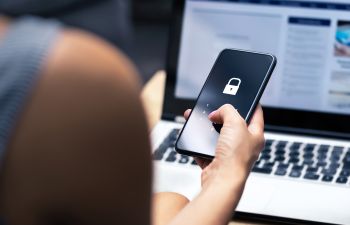 Using Pretexting in Private Investigations
One of the tried and true investigation techniques is pretexting. It has been used for decades and it can still be a valuable tool to gain information that is not easily obtained through other methods. When used correctly and by scrupulous investigators, pretext investigations can be extremely effective for many of our clients.
What Is Pretexting?
In basic terms, pretexting investigation involves using false scripts or identities to obtain information. The investigator may pretend to be someone else to convince a person to reveal information they would not otherwise. This technique can be used in person or over the phone, but it can also be performed digitally through emailing or messaging. At EPIS, we may use both first party or third party pretexting – first party is the person who we are investigating or need information regarding, while third party is someone who knows that person.
Pretexting must be carefully performed to ensure it does not violate any laws or policies. For example, in insurance fraud investigations, we always check with the insurance company or client before using pretext techniques and receive permission – some companies and states have pretext policies or laws that should not be violated. There are risks to using pretexting for the investigator, especially if performed in person, which is why it is only used when necessary.
There are limits to pretexting – since it does often use false identities, there are borders that cannot be crossed. Private investigators are not allowed to impersonate a police officer, physician or attorney. They can also not use pretexting to uncover financial information – this is an illegal practice that is used by phone scammers to perform criminal financial fraud.
When Is Pretexting Beneficial?
While pretexting is a useful tool for investigations, it is usually only used when the information cannot be obtained through other less invasive and safer methods. Our investigators will first utilize efforts to uncover the needed facts through scanning public records and extensive databases and using surveillance techniques. When we are unable to find the details we need, the use of pretexting may be applied to produce valuable facts that are not easily found through our other methods.
At EPIS, we are committed to helping our clients find the information and proof they need. Whether you are representing a company that wants to prove insurance fraud, or are an individual who is wondering if your spouse is unfaithful, we will use the best techniques to uncover the information needed. Contact us at our office in Los Angeles to talk to one of our investigative team.
Posted on behalf of Empire Pacific Investigative Services
1117 Sherbourne Dr.
West Hollywood, CA 90069
Phone: (310) 657-3747
Email: epis0007@gmail.com
Monday - Friday
9:00 AM - 7:00 PM