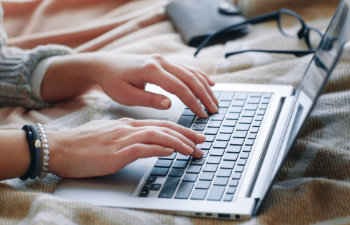 Advancements in technology continue to improve the investigators' ability to keep up with persons of interest in silent and invisible ways. Surveillance has come a long way from the old Sherlock Holmes novels. The need for critical information covertly obtained is still relevant today. Close and documentable surveillance is required for many types of investigations.
Today's technology not only helps gather critical information, but also documents it in such a way as to stand up in a court of law. Technology enhances the PI's ability to gather and document intelligence that builds a picture of what is truly going on. This intel may explain what has happened, is happening or even prevent a crime or transgression.
Similar techniques may apply to various types of surveillance, but differ in the technology used. Choosing the right technology can be critical for obtaining evidence of wrongful acts for a criminal case, civil suit, corporate use or future action. The PI must be careful about how this technology is used.
Types of Technology
This is the digital age where there is often a massive amount of information that can be gleaned about and from a person(s) of interest without investigators ever needing to leave the office. Making an investigation more thorough via social media and their GPS tagging is a useful primary surveillance tool. For the most part, this information is left for the PI to gather without the subject(s) even knowing about it or caring about it. The information collected regarding habits and social circles can get a case off the ground.
Audio technology has gotten so small that audio surveillance equipment may be hidden in many ways. When it can be used, this is a very helpful tool. It is golden to obtain a piece of evidence where a subject incriminates themselves on tape with their own words. It is important to know when all parties must be informed and have consent granted.
Eyewitness testimony does not always stand up in court like a picture. Everyone prefers a picture, especially jurors. Modern technology can now produce clear pictures compared to the rough grainy video of a decade ago. Technology allows for cameras in plain sight and to be used more readily than ever before.
Physical surveillance is utilized in high-level recognizance operations. A nondescript car or PI in a crowd may be needed. Partly because GPS trackers cannot always be used due to consent issues, physical surveillance is still relevant.
Make the Most of It
A good detective knows when and where current technology is applicable and how to make the most of it within the law. It is vital that the firm that you hire is aware of the location's current laws and stays within those regulations.
Technology may not have progressed to some of the stuff imagined in today's movies, but it is impressive nonetheless. You can be assured that Empire Pacific Investigative Services
investigators have access to and appropriately use the latest surveillance technology for your investigation. Contact Empire Pacific Investigative Services today.
Posted on behalf of Empire Pacific Investigative Services
1117 Sherbourne Dr.
West Hollywood, CA 90069
Phone: (310) 657-3747
Email: epis0007@gmail.com
Monday - Friday
9:00 AM - 7:00 PM