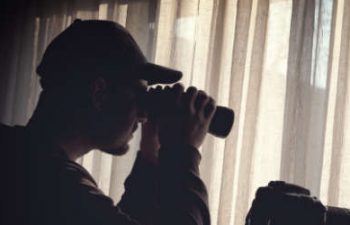 Tracking Party-Going Teens During COVID-19
There is still a lot that is unknown about COVID-19, the disease that is caused by the novel coronavirus. While it is true that younger people are less likely to contract the illness or will remain symptom-free if they do, there are growing concerns about long-term health impacts.
Ongoing studies are showing that a large number of young people are testing positive even when they have no symptoms. Although many of these young people are likely to never suffer adverse health problems, there are those who may experience reduced lung capacity and other health conditions.
If you are concerned about a teen child contracting coronavirus, organized parties are largely considered potential super-spreader events by health experts. Lockdown has been difficult for people of all ages, but especially teens who haven't been able to spend time with friends. The temptation to attend parties may therefore become too much to resist.
Keeping Tabs on Teenagers
As a parent, you have responsibility for the welfare of your teenage child. Parties are potentially already problematic due to issues of alcohol or drug abuses. However, COVID-19 adds another worry for parents, and the consequences of catching the virus can be dire. If you are worried about where your teenager is going when they leave home in the evening, it's time to consider your options for keeping tabs on his or her movements.
A private detective has the tools and resources to follow teenage children without being noticed. Parents often challenge teenage kids about their whereabouts, which puts them on alert. Teenagers have ways and means of tricking parents into believing they are following the rules. When it comes to parties, this is often a coordinated effort between friends. When you hire a private detective, most diversionary tactics are nullified.
Evidence-Based Approach
Before you begin accusing a teen of attending parties without permission, you will need evidence to support your claim. The reason that evidence from a private detective carries more weight is because there is no opportunity for denial. Knowing that you have a way of tracking your teen's movements will also act as a deterrent. The important thing to reinforce is that your actions are intended to keep the child safe and that you will go to great lengths to keep them safe.
If you would like to consult with an experienced private detective, reach out to the experts from EPIS today.
Posted on behalf of Empire Pacific Investigative Services
1117 Sherbourne Dr.
West Hollywood, CA 90069
Phone: (310) 657-3747
Email: epis0007@gmail.com
Monday - Friday
9:00 AM - 7:00 PM