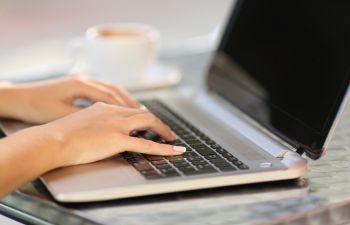 Top 5 Reasons People Hire a Private Investigative Service
When you need a trusted, reliable and discreet service to provide answers and information about marital infidelity, business fraud, corporate meeting security, missing persons or verifying document validity, Empire Private Investigative Services (EPIS) might be just what you need.
Here are the top five reasons people hire a private investigative service.
#1 — Marital Infidelity
One of the top reasons someone hires a private investigator is to find out if their significant other is loyal. Whether they're considering divorce or already divorced, a custody battle may be brewing. It might be essential to demonstrate to the court that one parent might be living dangerously and not a fit parent.
Likewise, a private investigator could help track down a "deadbeat" parent who skipped out on alimony maintenance payments or child support.
#2 — Business Fraud
Another subject that frequently requires a private investigator's services is business fraud or trade secret protection. When one partner or another is not straightforward about their business dealings, a discreet look into financial transactions might be necessary.
An investigator can substantiate your or a business partner's trustworthiness or check to ensure your policies are sufficient to minimize employee theft.
#3 — Corporate Meeting Security
Whether you need to verify there is no recording equipment set up in a rented venue, or you need security for the event, a private investigative service like EPIS in West Hollywood, CA could provide everything you need.
We have the equipment to sweep the room to ensure there are no "bugs," and the trained and licensed personnel to provide security and door checks.
#4 — Missing Persons
When you need to find someone because you need their assistance for trial, you suspect they may be related through common DNA or someone you love has gone missing, you might need EPIS.
When law enforcement agencies have been less than helpful, EPIS can provide a full range of background checks and information about missing people.
#5 — Verifying Document Validity
Our investigators can assess and document a paper trail to verify its validity. When you need the precise accuracy and authenticity of documents or valuable items you might want to purchase, we can track down both the criminal or civil background of documents and valuables.
Likewise, we can verify handwriting, such as for wills and other documents that the originator might no longer be available to confirm. We can act as witnesses in probate trials and custody hearings where the will and wishes of the parent might need verification. We can also verify the authenticity of objects for purchase.
Although these are the top five reasons you should hire a private eye, there are other reasons, and none is more critical to EPIS than yours. Give us a call today, and let's talk about your specific circumstances.
Posted on behalf of Empire Pacific Investigative Services
1117 Sherbourne Dr.
West Hollywood, CA 90069
Phone: (310) 657-3747
Email: epis0007@gmail.com
Monday - Friday
9:00 AM - 7:00 PM