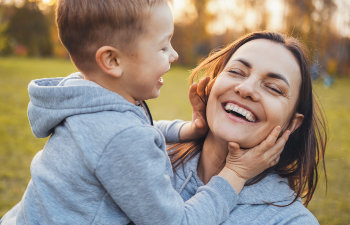 Finding a trustworthy and reliable nanny is crucial to ensuring your children's safety and well-being. Interviews and references provide valuable insights, but they may not offer a comprehensive understanding of a candidate's background. That is where conducting a thorough background check becomes crucial. Below are three compelling reasons why running a background check should be essential in the nanny hiring process.
Ensure the Safety of Your Children
The primary reason to conduct a background check is to prioritize the safety of your children. By verifying a nanny's credentials, such as education, employment history and professional certifications, you can gain confidence and ensure they possess the necessary skills to care for your children. A comprehensive background check can also help identify any criminal records or past disciplinary actions. Knowing your children are in capable and trustworthy hands will give you peace of mind.
Validate Reliability
Hiring a nanny requires establishing a sense of trust and reliability. A background check helps you assess the nanny's character and integrity by investigating their personal and professional history. In addition, verifying previous employment, contacting references and conducting identity verification can provide insights into their work ethic, punctuality and general dependability. This information is invaluable when making an informed decision and selecting a nanny who will be dedicated and committed to the well-being of your children.
Protect Your Possessions
Beyond caring for your children, a nanny will have access to your home and belongings. Running a background check allows you to identify any potential red flags that could compromise the safety of your property. In addition, by investigating a candidate's background, including credit history and previous addresses, you can better understand their financial responsibility and assess the potential risk of theft or property damage. Ensuring your nanny has a clean record will help maintain a secure and trustworthy environment for your family.
Contact Epis to Learn More
When entrusting your children to a nanny, conducting a thorough background check is crucial in the hiring process. A background check offers valuable insights that interviews and references alone cannot provide. In addition, prioritizing the well-being of your family by partnering with a reputable background check provider like EPIS will give you the peace of mind you deserve.
If you are considering hiring a nanny, contact EPIS today to schedule an appointment and learn how their comprehensive background check services can help you when hiring a nanny. Your family's safety and security are worth the investment.
Posted on behalf of Empire Pacific Investigative Services
1117 Sherbourne Dr.
West Hollywood, CA 90069
Phone: (310) 657-3747
Email: epis0007@gmail.com
Monday - Friday
9:00 AM - 7:00 PM