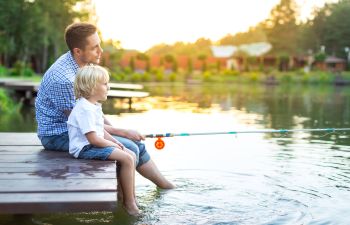 Role of Private Investigators in Child Custody
The end of a relationship is difficult for all parties involved, but it becomes even more so if children are involved. If you are facing a child custody situation, you may be concerned with your child's safety when they are with your former partner.
Reasons to Hire a Private Investigator for Your Child Custody Case
There are several reasons to turn to the services of a private investigator in child custody matters. You may be concerned with the living situation of your former spouse. Is your child being exposed to drugs or other illicit substances? Does your former spouse spend time with unsavory individuals you fear could cause harm to your child? Are firearms present and possibly accessible by your child?
Child support is also a motivator to hire an investigator. Many ex-spouses evade paying child support in retaliation. This financial abuse can significantly affect single parents who struggle to cover the costs of raising a child on their own. 
Child Custody Investigation Techniques
How can a private investigator get the facts about what is happening with a former spouse and your children?
Surveillance – Our investigators will conduct surveillance to look for proof of abuse or neglect, and document instances of nefarious activity such as gambling, drug abuse or other criminal activity. We will also document reckless driving and will look for signs of unsafe or unsanitary living spaces to which your child may be exposed.

Interviews – We will conduct interviews with neighbors, co-workers, teachers and other individuals who are involved in your child's life, and will provide detailed records of these conversations.

Background checks – We can perform thorough criminal and personal background checks of your former spouse. These checks can reveal hidden past criminal behavior, and may discover assets your former spouse may not be disclosing that could be used to care for your child.
A Private Investigator Can Help You Protect Yourself
You may find yourself at a disadvantage in your child custody case, especially if your former spouse has secured the services of a high-quality legal team. If your former spouse is attempting to prove that you are placing your child in harm's way, a private investigator can collect evidence that your lawyer can present to the court that the claims are unsubstantiated.
Trust EPIS for Your Child Custody Investigation
If you are concerned for your child's well-being when they are with your former spouse, call EPIS today to schedule a consultation. We will listen to your concerns and work with you to develop a strategy that can give you peace of mind.
Posted on behalf of Empire Pacific Investigative Services
1117 Sherbourne Dr.
West Hollywood, CA 90069
Phone: (310) 657-3747
Email: epis0007@gmail.com
Monday - Friday
9:00 AM - 7:00 PM