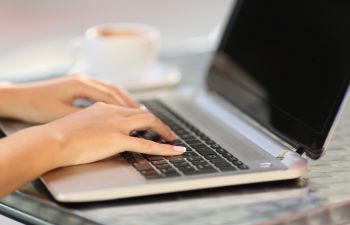 Private Investigators Can Do Computer Forensics? Who Knew?
Stepping out of the popular opinion that P.I.s spend their time following people around, you may not know that a private investigator can also be the one you turn to when you need to dig into a computer's hard drive.
Computers are Increasingly Used in Criminal Behavior
We've all seen how the internet has opened Pandora's box of criminal behavior online. But, with the right private investigators, you can get to the bottom of your situation. Computer forensics can find things that were seemingly deleted forever. However, we are also often called to solve a hard drive crash.
Data Recovery Assessment
Data recovery can mean recovering essential information. Using a combination of technology and expert techniques, EPIS has recovered hard drive data for thousands of customers. We start by asking you a series of questions to find out what happened and then prepare a diagnostic assessment in our lab.
To do our assessment, we will need to examine the hard drive. We will give you complete details on accessing the drive and shipping it to us. When we receive it, our techs will look through the drive and determine if the problem is in some software or a mechanical or electrical issue. We copy your hard drive before we do anything else, so you have a picture of everything as it was when we got it.
We'll report back to you and tell you what the problem is, what data we can recover, how long it will take and what the quote is for recovery. You are in full control of whether we proceed. If you give the go-ahead, we get to work doing exactly what we told you we would do.
Recovering the Data
We have an 85% success rate of recovering our client's data. With our state-of-the-art technology and expert techniques developed over 20 years serving the Beverly Hills area, you can rest assured that if your data can be recovered, we'll find it. We'll also repair any non-working parts so you can trust your hard drive to continue functioning properly. We can even provide 24/7 emergency service when necessary. Your data will be returned to you in your choice of format, whether CD, DVD or on another hard drive if needed.
Electronic Evidence Preservation
We also offer electronic evidence preservation. We know how to access and preserve electronic communications to follow legal standards for court processes. We can provide a chain of evidence, and complete confidentiality is always a part of our services.
Look to EPIS for all your investigative needs in the West Hollywood area. We offer a free consultation here or call us at (310) 657-3747 or (888) 404 3747.
Posted on behalf of Empire Pacific Investigative Services
1117 Sherbourne Dr.
West Hollywood, CA 90069
Phone: (310) 657-3747
Email: epis0007@gmail.com
Monday - Friday
9:00 AM - 7:00 PM