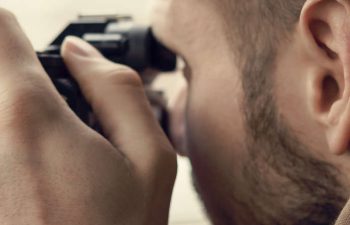 Private Investigator Services in Child Custody Matters
It is no secret that child custody battles take their toll on everyone involved, but if you believe your child is being placed in harm's way, the stress can sometimes be unbearable. In this situation, a private investigator can prove invaluable. Below are some ways that a private investigator can assist you in your child custody fight.
Investigating Child Safety
If you fear that your child is being neglected or being placed in dangerous situations, a private investigator can help gather needed evidence to present to court. Through proper surveillance, a private investigator can report to you any issues he witnesses through photo or video documentation. This could include reckless driving, unsupervised outdoor time or visible signs of unsafe areas around the home. An investigator can interview witnesses and gather statements from teachers, neighbors or parents of the child's friends. A private investigator can also:
Investigate possible criminal activity. If you believe the child's other parent is involved with drugs, failing to properly secure the child in car restraints, leaving the child unattended in a car, subjecting your child to associate with criminals or other dangerous individuals, EPIS can help gather the evidence you need.
Not following a court approved parenting plan. If you have a parenting plan in place, it is vital that the plan be followed for the care and well-being of the child. Allowing the child to stay up too late can lead to falling grades. The other parent could use unapproved caregivers who are unable to properly care for the child.
Failing to notify you of a move. If the other parent moves to a different home and does not notify the court, a private investigator can provide an address.
Hidden assets. If your former partner is hiding financial assets in an attempt to avoid child support, a private investigator has the tools to locate hidden property, linked bank accounts or other forms of financial resources.
Your child is the most important person in your world, and you would do anything to protect him or her. EPIS Investigating and Consulting Services can provide you with the experienced investigative services you need while maintaining privacy and discretion. You do not have to face this battle alone. Contact us here, or call (310) 657-3747 to schedule a consultation. EPIS believes that all children deserve to be safe and secure, and we will be here to help you.
Posted on behalf of Empire Pacific Investigative Services
1117 Sherbourne Dr.
West Hollywood, CA 90069
Phone: (310) 657-3747
Email: epis0007@gmail.com
Monday - Friday
9:00 AM - 7:00 PM