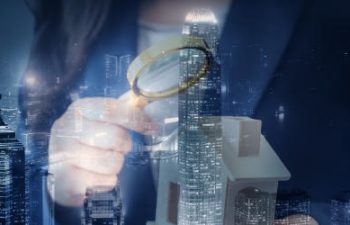 Private Investigator Checks Can Benefit EPIS Clients
In the modern world where technology is king, EPIS can deliver beneficial results to our clients. There are several ways we used advanced tools, techniques and industry connections to get the information needed.
Private investigator checks involve accessing high-level and often exclusive databases. At EPIS, we provide our clients with information or data that meets an exact criterion set. Whether you are researching the background of potential employees or looking to get into Cryptocurrency, we have the right tools for the job.
Blockchain Research
The benefits of blockchain as a mechanism for tracking information are expanding. While this technology is still primarily focused on finance, there are other potentially lucrative applications. The private investigators at EPIS are always looking for new ways to benefit our clients through blockchain searches.
We have access to emerging opportunities that are not available to the general public. Our tools are designed to give you an edge in your pursuit of valuable assets. History, movement, security and profitability are just some of the parameters we can match.
Background Checks
Background checks are a crucial part of the employment process for many businesses. If your company handles sensitive information, provides services to vulnerable members of society or handles large financial transactions, knowing your people is crucial.
EPIS can search several key databases and use other tools to perform background checks. You can rest assured that each candidate is fully vetted before being offered employment. Our team will tailor searches to match the needs of your industry or company objectives.
Domestic Abuse History
New relationships are fraught with challenges. Sometimes, red flags may leave you feeling apprehensive about your new partner's true intentions or personality. For instance, individuals with violent tendencies are unlikely to disclose details of a problematic history.
If you have any concerns, listening to your gut instincts is not an irrational response. The team at EPIS can help you uncover the truth. Our agents use their extensive backgrounds in the military or law enforcement to uncover any history of violence or psychological abuse.
Spousal Infidelity Investigations
A partner or spouse who is cheating will use every excuse and defense to throw you off the trail. In many cases, the injured party is made to feel like he or she is imagining things. You deserve transparency in your romantic relationships. At EPIS, we have the tools and techniques to uncover the truth.
Call EPIS today if you need checks performed and need help from an experienced private investigator.
Posted on behalf of Empire Pacific Investigative Services
1117 Sherbourne Dr.
West Hollywood, CA 90069
Phone: (310) 657-3747
Email: epis0007@gmail.com
Monday - Friday
9:00 AM - 7:00 PM