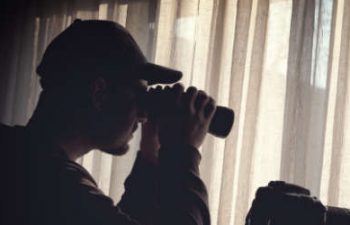 Private Investigation Myths & Misconceptions Debunked
Whenever people think about private investigators, or PIs, they often think they live glamourous lives filled with excitement. Likewise, despite PIs being adept at gathering information, they cannot circumvent the law to get it.
Despite what you see on TV shows and movies, most PIs do not lead an exciting life filled with passion and intrigue.

Their Lives Are Action-Packed, Filled with High-Speed Chases, & Excitement
This is very far from the actual life of a PI. Most do not have a Ferrari like the popular television show from the 80s, Magnum PI, so popular in fact, that is has been remade into a new series. In the first place, such a flashy car would make them stand out. Most PIs want to be invisible.
Most of their days are mundane and boring. They spend hours watching and following their assigned "person of interest" to establish their routine and habits.
They Are Masters of Disguise
No, they are not. It's just another myth popularized by movies and TV shows. They don't dress up as a member of the opposite sex or a general officer from a uniformed service of the USA, UK or Russia.
They Can Violate the Law & Get Away with It
No, PIs cannot break into a house to gather information about a suspected drug kingpin or any private citizen. They have to obey the law just like any other private citizen or law enforcement officer (LEO).
A PI has no special legal authority unless they have been hired by a law enforcement agency, which doesn't happen as often in real life as on TV.
If they see a crime in progress, they can call the police, record it on their phone or make a citizens' arrest like anyone else. However, most PIs do have a concealed weapons license or permit (CCW) after completing the training and certification requirements of the state where they are registered.

They Can Tap Your Phone, Listen to Conversations and Record Them
Wiretapping violates all kinds of laws. Without a search warrant for a specific reason, usually only provided to LEO for a particular purpose and timeframe, you cannot do it. Most states have privacy and permission laws. Some states do allow you to record your conversation with someone else, but most don't.
They Have Lots of James Bond-Like Gadgets
Most PIs use the same types of "gadgets" as you and I. They are just more familiar with how to sift through public information and follow the trail.
Many searches begin the same way yours does, with Google or another search engine. You would be surprised how much data is available if you just keep broadening your search and collecting leads.
Final Thoughts
Those are some of the myths and misconceptions about private investigators. If you'd like to find out what Empire Pacific Investigative Services (EPIS) can do for you, give them a call.
Posted on behalf of Empire Pacific Investigative Services
1117 Sherbourne Dr.
West Hollywood, CA 90069
Phone: (310) 657-3747
Email: epis0007@gmail.com
Monday - Friday
9:00 AM - 7:00 PM