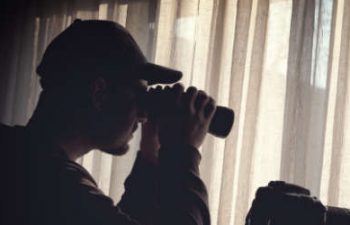 PIs with Military or Law Enforcement Backgrounds are the Superior Choice
If you need to hire a PI to find a missing person, carry out surveillance or go undercover, there is no better choice than an individual who has law enforcement or military experience. You want to know that the PI you choose has the tools and knowledge needed to get the job done quickly and effectively. At Empire Pacific Investigative Services (EPIS), we only hire associates from federal, state and local law enforcement agencies with no less than 30 years of investigative experience.
Investigative Experience
A PI with established investigative experience understands the techniques and methodologies involved in assessing and utilizing evidence. Time is of the essence when it comes to finding missing persons, especially. If the PI does not have relevant experience, he or she will likely take much longer to establish and pursue leads.
Investigative experience changes the way that individuals think. An experienced PI will analyze evidence methodically and use established tools effectively to serve the client's needs. Every case is different, so it takes a keen and sharp investigative mind to pick up a trail while it is still hot.
Effective Communication
Effective communication is an essential tool when it comes to providing a high standard in PI services. Ex-law enforcement and military associates have the discipline needed to effectively communicate with clients and third parties. This skill can significantly reduce the time it takes to bring a case to a satisfactory conclusion.
We choose associates with no less than 30 years investigative experience for a number of reasons, including the ability to effectively communicate with individuals from all walks of life. Our worldwide network allows our associates to access tools that enhance communication.
Dedication to Service
Any individual who has dedicated decades to protecting the general public is uniquely positioned to succeed as a PI. Our associates are passionate about ensuring that every step is taken and all available tools are utilized when serving our clients. No stone is left unturned in the pursuit of evidence or leads when you hire a PI who has an established history of serving the public interest.
If you would like to know more about the work that we do at Empire Pacific Investigative Services (EPIS), reach out and speak to one of our representatives today. We can provide a needs assessment and recommend any relevant services on a case-by-case basis.
Posted on behalf of Empire Pacific Investigative Services
1117 Sherbourne Dr.
West Hollywood, CA 90069
Phone: (310) 657-3747
Email: epis0007@gmail.com
Monday - Friday
9:00 AM - 7:00 PM