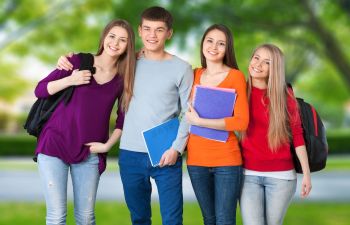 Is it Wrong to Track Your Teenagers?
When kids become teens, it is inevitable that they will want more freedom. In today's age of internet and technology, that freedom can stretch far beyond the local community. Teens have access to a world of information and people, which isn't necessarily a good thing. Child predators and scammers have developed sophisticated methods of exploiting teens who are not yet world-wise enough to recognize the dangers.
Although you may trust your teens, that does not mean they are magically gifted the ability to recognize when they are at risk. You have a right and an obligation as a parent to know what your teens are doing, where they are going and who they are with at all times. If that means you have to track your teens, so be it. There is absolutely nothing wrong with wanting to protect your children in a world where predators use technology for nefarious purposes.
Track Your Teenagers Online and on the Move
At Empire Pacific Investigative Services, Inc., we have various tools and techniques that will effectively track your teenagers' every movement. Whether online or on the move, our sophisticated and hidden devices are capable of providing a record of internet searches, visited websites, recent emails and any physical locations visited.
If you want to track your teenagers, we can build a profile of their typical online behaviors and provide feedback related to potentially dangerous scenarios. Our private investigator can attach a GPS device to a teen's car that records key information including locations visited, speed and the length of time spent at specific locations. This information may prove crucial in ensuring your teen is safe and not spending time anywhere they shouldn't.
Stranger Decoys
Today's children could teach most adults a thing or two about using technology. However, they are still not mature enough to recognize every potentially dangerous situation. Empire Pacific Investigative Services, Inc. can provide "stranger decoy" services to help educate your child on how to recognize common techniques used by child predators.
If a child is willing to trust an Empire Pacific Investigative Services, Inc. stranger decoy, it means that the decision to track your teenagers was justified. This valuable service could save your child from falling victim to a real predator, where making the wrong choice could have dire consequences!
If you would like to know more about how we can track your teenagers, reach out to our Los Angeles offices today.
Posted on behalf of Empire Pacific Investigative Services
1117 Sherbourne Dr.
West Hollywood, CA 90069
Phone: (310) 657-3747
Email: epis0007@gmail.com
Monday - Friday
9:00 AM - 7:00 PM