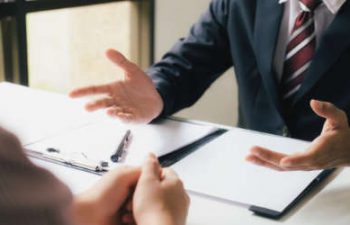 Is a PI the Right Fit for Employee Screening?
If the nature of your business requires the careful screening of potential employees, you may need to hire a PI to provide services. Before you do, it is important to do some screening of your own. There are a number of checks that you should carry out when creating a shortlist.
Free Consultation
The first thing to determine is whether a PI company offers a free consultation. This is important because you may need to consult with a number of services before you find the right fit. Paying for the privilege of a consultation, only to find that the PI's services don't meet your needs, is an unnecessary cost. Most reputable PI companies provide a free consultation, so customers can make informed decisions before hiring.
Relevant Knowledge & Experience
Relevant knowledge and experience are important for several reasons. First, you need to know that the PI company can obtain the information you need. Second, it is vital that the PI follows the letter of the law, especially when it comes to respecting the rights and privacy of your potential employees. A PI company that hires industry professionals, including investigators with police or military experience, are often best suited for screening work.
Feedback Format
The PI should be able to provide you the type of feedback that is most relevant to your business needs. For instance, EPIS, Inc., gathers evidence in a number of formats including photographic, video, documentation, audio and digital. Hiring a PI company that has the resources to adapt to your requirements is also essential for efficient business continuity. Screening format is often specific to a project, so make sure the PI company can play an active role in fulfillment.
Service Contract
Once you are satisfied with the services offered by a PI company, it is time to get down to business. All agreed services should be presented in a contract. It is important to read and ensure that you understand your contract before signing. As with any contracted service, this is a legally binding document that is designed to protect both parties. If there are any disputes related to conduct or provision of services, your contract will help you to achieve effective resolution.
Do you need to screen new employees quickly and effectively? Reach out to EPIS, Inc., to learn more about our services. We provide a free consultation to all customers.
Posted on behalf of Empire Pacific Investigative Services
1117 Sherbourne Dr.
West Hollywood, CA 90069
Phone: (310) 657-3747
Email: epis0007@gmail.com
Monday - Friday
9:00 AM - 7:00 PM