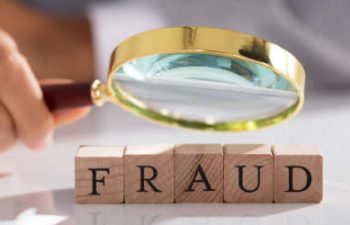 Identity theft occurs when someone uses another person's personal identifying information, like their name or credit card number, without their permission, to commit fraud or other crimes. A Private Investigator can help find out who stole your identity, or the identity of one of your customers. If you suspect your identity has been stolen, let the experts at Empire Pacific Investigative Services handle your case.
The four types of identity theft include medical, criminal, financial and child identity theft.
Red Flags
Red Flags are suspicious patterns that indicate the possibility of identity theft. An estimated nine million Americans have their identities stolen each year. Identity thieves may drain accounts and damage credit. The cost to individuals or businesses left with unpaid bills racked up by thefts can be shocking.
According to the Federal Trade Commission, "Red Flags Rule #1 requires many businesses and organizations to implement a written identity theft prevention program designed to detect the 'red flags' of identity theft in their day-to-day operations, take steps to prevent the crime, and mitigate its damage. The bottom line is that a program can help businesses spot suspicious patterns and prevent the costly consequences of identity theft."
The Federal Trade Commission (FTC) is a government office that protects America's consumers. Their website is a great source of information on all issues dealing with identity theft.
Protecting Your Identity
Exercising care and diligence will help you protect yourself from identity theft. Keep passwords, credit card numbers and other information private to reduce your exposed accounts. Shred paperwork before you recycle it. Regularly monitor your account activity. Discovering problems quickly decreases their impact in our fast-moving digital world.
You can practice good digital hygiene by using strong passwords and two-factor authentication on your accounts. Filter out spam and install software that regularly checks your computer for viruses and malicious code.
It is possible to monitor for fraudulent activity using two free tools, credit reports and notifications from financial institutions. Annualcreditreport.com gives consumers access to a copy of their credit report from each of the major reporting agencies once a year: Equifax, Experian and TransUnion. Setting up email notifications for activity on your bank accounts is a great option to keep on top of your credit safety.

If you suspect you may be a victim of identity theft, do not hesitate to contact the experts at Empire Pacific Investigative Services today at (310) 657-3747.
Posted on behalf of Empire Pacific Investigative Services
1117 Sherbourne Dr.
West Hollywood, CA 90069
Phone: (310) 657-3747
Email: epis0007@gmail.com
Monday - Friday
9:00 AM - 7:00 PM