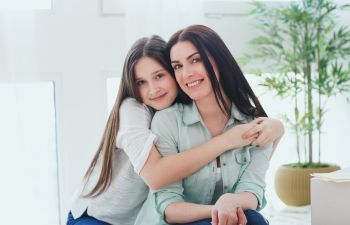 How To Get Started Finding Your Birth Parents
There are many reasons that as an adoptee, you may contemplate finding your birth parents. Every individual responds differently to their circumstances. It may be a desire that you have lived with for many years as you have waited for this moment to happen. It may be a newfound longing of curiosity. Some adoptees think they may find more security while others may think it will bring more confusion and unsteadiness into their lives. Some may think finding their birthparents will be an endless and impossible search, while others may believe they have hope in a beautiful reunion. Every reason is a valid and meaningful reason.
Give Consideration to Your Adoptive Parents
Just like every individual adoptee has their own feelings and experiences in finding their birth parents, your adoption family will have their own individual response as well. As you move forward consider your adoption family's perspectives on this experience as well. Your adoption family has been a large established part of your support system, and they will have their own reaction to this decision.
Be Proactive and Do Some Research
In your quest to find your birth parents, gathering information will help you narrow down your search. In finding adequate information you may consider contacting the adoption agency to locate your records. In many states, the information is sealed, however, they may be able to obtain nonidentifying information from the agency that coordinated your adoption. You can also utilize social media groups for adoptee connections. Many adoptees and adoptive parents find each other through these various platforms.
Adoption websites are another way to gather information or can be used as another source to facilitate reunions through adoption registries. Looking into DNA searches that trace family members may help to reunite you with your birth parents as well. As you can see, there are many options and methods of gathering information that may help you in your search as you progress or even help to reunite you.
Hire a Private Investigator
Hiring a Private Investigator can sometimes sound intimidating. Private Investigators are required to be licensed They have a considerable amount of experience in uncovering hard to find information. P.I.'s will help to relieve you of a lot of the work and stress as you face one of the most impactful decisions of your life. In addition to locating the whereabouts of your birth parents, a private investigator may also serve as an intermediary to initiate contact between you and your birth parents.
Why Hire EPIS to Help you Locate Your Birth Parents
Our experts will work hard to find your birth parents. Let us reconnect you to the history of your own DNA. We have an advanced Locate & Trace Team at Empire Pacific Investigative Services Inc. (EPIS. We want to help connect you to a part of your history that will impact the rest of your life.
Every case we work with here at EPIS requires an entirely different strategy. With your case being specific to your needs and circumstances, our investigators are prepared to tailor their expertise to your case. Our team is waiting to support you every step of the way. We value you and will keep all information confidential. Can you imagine what is about to unfold in the events of your new journey ahead? Get started by calling our toll-free number at 888-404-3747 or email us today at epis0007@gmail.com.
Posted on behalf of Empire Pacific Investigative Services
1117 Sherbourne Dr.
West Hollywood, CA 90069
Phone: (310) 657-3747
Email: epis0007@gmail.com
Monday - Friday
9:00 AM - 7:00 PM