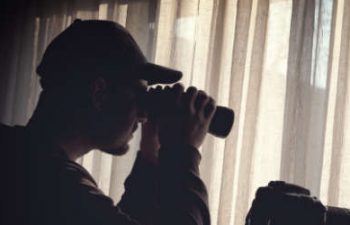 How to Avoid Sabotaging Your Infidelity Investigation
Suppose your spouse is cheating on you. Giving away the fact that you know will only lead to more guarded behavior. If you want to catch a cheating partner red-handed, our team of experienced private investigators (PI) from Empire Pacific Investigative Services (EPIS) can conduct an infidelity investigation for you. We can help you put suspicions aside or get to the truth so you move on with your life.

Avoid Sabotaging Your Infidelity Investigation
However, people make a few common mistakes that sabotage such investigations. Knowing them could help you keep from making the same mistakes. Here are three examples:

Don't tell your Spouse about the infidelity investigation – Sometimes, people let their spouses know they will be under surveillance. But unfortunately, this only makes their spouse more cautious.

Don't tell anyone about the investigation – In most cases, people are not so naive to tell their spouses that they are being watched. Instead, they make the mistake of talking to friends, neighbors, co-workers or family members about the infidelity investigation. However, by not keeping the investigation completely secret, information about the surveillance could inevitably reach your spouse.

Remain calm when the investigation hits peak – Many people react blindly when they find out their husbands or wives are having an affair. They let anger, fear, pain or a desire for revenge compel them to do things they later regret. However, when the PI reports that they are close to getting hard evidence of the cheating spouse, you must control those emotions. Unfortunately, many people mistake blurting this information out and informing the cheating spouse before the infidelity investigation is complete.
In the end, it's better to keep the investigation to yourself until it's over.
Leave the Surveillance to Us
You might think you can investigate your partner independently, but that is not the best idea. Your spouse may turn out to be faithful, and if they found out that you were following them due to suspicion, it can lead to hostility in the relationship. This can even result in other conflicts later on.
However, we treat every piece of information confidentially from the very first phone call or message. Everything stays between us whether you employ our services or not.
Highly-Skilled Private Investigators
If your spouse is acting suspiciously, our highly experienced Beverly Hills PI's can gather the evidence you need to prove any misconduct. In addition, our team comes from law enforcement and military backgrounds, making them ideally suited for covert surveillance investigations.
Contact us at EPIS today to schedule a consultation or visit our office in West Hollywood, Los Angeles. Dealing with infidelity isn't an easy task, but living with it is far worse.
Posted on behalf of Empire Pacific Investigative Services
1117 Sherbourne Dr.
West Hollywood, CA 90069
Phone: (310) 657-3747
Email: epis0007@gmail.com
Monday - Friday
9:00 AM - 7:00 PM