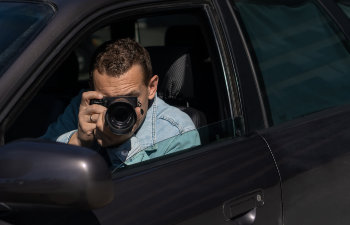 Private investigators (PIs), or private detectives, are professionals hired to obtain information and uncover facts for individuals, businesses or organizations. They are licensed and regulated by the state, and their work involves conducting investigations, surveillance and research to gather information.
Concerning the role of private investigators, many people need clarification about what they can and cannot do. The truth is that private investigators can obtain a vast amount of information through legal means, but they are also bound by ethical standards and the law. So, how much information can a private investigator obtain, and what limitations do they face?
Legally Obtained Information
Private investigators obtain information through legal means, such as public records, interviews and online research. Public records include birth certificates, marriage certificates, property records, court records and business registrations, which are accessible to the public and can provide valuable information.
Private investigators also interview individuals with relevant information about their investigation. These interviews can be conducted in person or over the phone and can provide insights and leads to uncover further details.
With the increasing internet use, private investigators also rely on online research to gather information. This process can involve searching for social media profiles, online forums, blogs and other sources to collect relevant data. However, private investigators are bound by online privacy laws and cannot engage in illegal activities like hacking or accessing unauthorized information.
What Information Can a Private Investigator Obtain?
Some of the information that a private investigator can obtain includes:
Background Checks:

 

Private investigators can run background checks on individuals to determine their criminal history, employment history, education and financial records.
Surveillance:

 

Private investigators can use surveillance techniques to track an individual's movements, including their activities and interactions with others.
Computer Forensics:

 

Private investigators can access computer systems and recover data that may have been deleted or hidden.
Interviews:

 

Private investigators can conduct interviews with witnesses and individuals who may have information relevant to a case.
Public Records:

 

Private investigators can access public records to gather information about an individual, such as their property, marriage and court records.
Limitations and Ethical Considerations
Private investigators can only access confidential information, such as medical or financial records, with proper legal authorization. They are also prohibited from engaging in illegal activities, such as trespassing, wiretapping or stalking.
Furthermore, private investigators are bound by ethical considerations, such as maintaining the confidentiality and privacy of their clients and subjects of their investigations. They must also follow all applicable laws and regulations, and evidence obtained illegally or through unethical means may not be admissible in court.
The Role of EPIS in Obtaining Information
At EPIS, we understand the importance of obtaining information legally and ethically. Our team of experienced private investigators uses various legal techniques to gather information on behalf of our clients. In addition, we work closely with our clients to understand their needs and develop customized plans to achieve their goals.
Suppose you need the services of a private investigator. In that case, it is crucial to hire a reputable and licensed agency like EPIS to ensure that the investigation is conducted professionally and within the bounds of the law. Contact EPIS today for reliable, ethical private investigation services.
Posted on behalf of Empire Pacific Investigative Services
1117 Sherbourne Dr.
West Hollywood, CA 90069
Phone: (310) 657-3747
Email: epis0007@gmail.com
Monday - Friday
9:00 AM - 7:00 PM