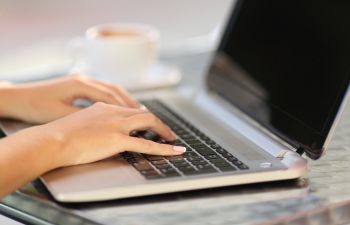 How Hiring a PI To Run a Background Check Can Keep You Safe
While most people are genuine, many are not who they claim to be, and factual information is challenging to acquire. However, a private investigator (PI) can run a background check to uncover critical information, such as a criminal record.
You may think, what's the point of knowing the past anyway? Suppose you don't do a background check. In that case, you run the chance of hiring a child abuser as a nanny, a drug addict or thief as a caretaker, a money launderer or someone who lied about their work history as your GM or a new boyfriend that has a domestic violence history or is already married. Hiring a PI to conduct a background check can ultimately keep you safe and help answer many important questions.
Keep Your Loved Ones Safe
Background checks are always advised for individuals hiring a person to look after a grandparent or a child. It's particularly vital to run a background check on tutors, babysitters and nannies because they influence children's developing minds.
Avoid Heartaches and Pain
Whether you want to avoid starting a romantic relationship with someone already married or who has a violent history or you're worried your fiancé is about to marry you for money, hiring a PI can help protect you and your assets.
Protect Your Property
If you're about to rent out your property to a stranger, you may wonder if they will live up to the terms of the lease, have any history of evictions or will steal furniture or leave your home in an unacceptable condition. A background check can verify these concerns, saving you headaches and money in the long run.
Protect Your Business
It's wise to hire a PI to do a background check on a potential business partner to ensure no previous cases of impropriety, including tax liens, bad debt or judgments placed against them. Meanwhile, employers should conduct background checks on their potential employees to verify that their qualifications and employment history are genuine.
Background Check – What Does it Reveal?
A background check discloses a lot about an individual. The standard information a background check reveals includes:
Relationship status

Employment history

Education history

Warrants

Arrests

Sex offenses

Criminal prosecutions

Criminal convictions

Driving record

Debt problems, including tax liens, bankruptcies, notices of defaults and default judgments

Past lawsuits, whether they sued someone or if someone sued them
However, what we can legally investigate depends on the city and the province. That's why a PI needs to know the law in any location where they are conducting a background check.
In the end, even if the background check comes back clean without a single red flag, it can still greatly ease your mind knowing that your family members are in trusted hands. Contact our highly experienced EPIS team or visit our office in West Hollywood, Los Angeles, to learn more about hiring a PI. We can schedule your consultation today.
Posted on behalf of Empire Pacific Investigative Services
1117 Sherbourne Dr.
West Hollywood, CA 90069
Phone: (310) 657-3747
Email: epis0007@gmail.com
Monday - Friday
9:00 AM - 7:00 PM