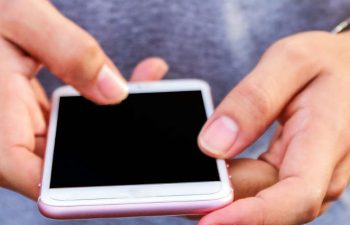 How Can I Protect My Child from Internet Horrors?
Nowadays the internet is the source for any and all information. Whether through a web search, a social media site, or even an innocent looking game on the web, there can be many horrors that are hiding behind the scenes. This is even a higher risk now that kids ages 10 and under are carrying some form of device that has all the access they need to put themselves in real danger.
Parents Concerned for Their Children's Safety
As parents, we would love the comfort of knowing exactly what our kids are accessing on the web and what information they are exposing to others about themselves. This can be extremely difficult for the average parent. Tbey have enough on their plate to worry about and may not have the time to pay attention to all the details.
The innocence and ignorance of a child can potentially bring danger if they are not carefully monitored.
Why not get help to make sure the content your children are accessing is safe and secure and not putting them or your entire family at risk?
Keep Track of Your Children's Whereabouts
There are a variety of services that we offer to be the extra eyes and ears for the concerned parent. We want to keep your kids safe and make sure you are fully aware of what your kids are involved in. With a simple, easy to install tracking device, we can provide all the information you need to keep track of web searches, websites visited, or even emails being exchanged. This device can also track your child's whereabouts to make certain your child has not traveled outside of the safe zones and give you peace of mind.
We Can Help Prevent the Risks Your Children May Face
We also offer surveillance to make sure you have the full knowledge of your child's activities while you are not around. Your child safety is well worth the investment in a world where evil is lurking around every corner. To get the process started, you can call or email us, or even submit a form online for a Free Consultation.
We would love the opportunity to speak to you and address all your concerns about keeping your children safe from the dangers they may be exposed to.  We have a staff of trained professionals that are eagerly waiting to take your case.
Posted on behalf of Empire Pacific Investigative Services
1117 Sherbourne Dr.
West Hollywood, CA 90069
Phone: (310) 657-3747
Email: epis0007@gmail.com
Monday - Friday
9:00 AM - 7:00 PM