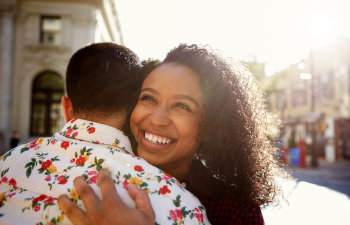 Losing track of a loved one is an overwhelming and distressing experience. Not knowing the whereabouts of a significant person in your life can be unbearable. In such cases, hiring a private investigator can be a useful option for locating missing persons. Private investigators are trained to follow leads and gather information better than the average person.
Our Empire Pacific Investigative Services (EPIS) detectives can often give more attention to your missing persons case than law enforcement. The police are typically overwhelmed with serious crimes that demand their attention, and missing persons over 18 are routinely not given priority.
If you need to find someone and time is of the essence, contact EPIS in Beverly Hills today to get help. Here are some ways our trained and experienced private investigators find missing people.
Searching Public Records
Our private investigators have access to a wide range of public records that can help them track down a missing person. These records may include marriage licenses, property records, criminal records, etc. By analyzing this information, the investigator can determine if the person has moved to a new location, changed their name or even started a new life.
Specialty Databases
EPIS professional investigators also have access to some specialty databases that are unavailable to the average person. These proprietary databases are only available to private investigators and law enforcement representatives, and they can provide a wealth of useful information.
Social Media
Social media has become an essential tool for private investigators in recent years. We can use it to track down the missing person's social media accounts and monitor their online activity. This can help the investigator understand the person's current location, interests and emotional state.
Personal Interviews
After gleaning as much as possible from electronic data sources, our private investigators will interview the missing person's family members, friends and colleagues. This helps us gather information about the person's daily routine, habits and social circle.
Surveillance
Surveillance is another tool that private investigators use to locate missing persons. This can involve monitoring the person's home, workplace or other locations where they are known to frequent. Our talented and experienced investigators can also use GPS tracking devices and other means to monitor a person's movements and determine their current location.
We Find Missing Persons
People go missing for a wide range of reasons, and not all are due to nefarious purposes. Regardless of who it may be or the possible circumstances, EPIS investigators are trained and experienced in methods of investigation, surveillance and other techniques to locate missing persons and ascertain their condition. Our investigators have military and law enforcement backgrounds and are up-to-date on the latest technology and techniques for finding missing persons.
If you are searching for a missing person, contact EPIS in Beverly Hills to help you in your search. We can help, and we know how.
Posted on behalf of Empire Pacific Investigative Services
1117 Sherbourne Dr.
West Hollywood, CA 90069
Phone: (310) 657-3747
Email: epis0007@gmail.com
Monday - Friday
9:00 AM - 7:00 PM