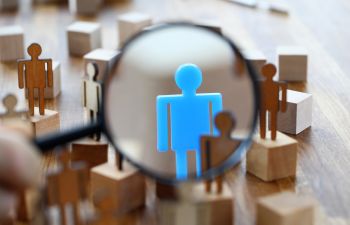 How a Private Investigator Can Help You Find a Missing Person
Are you struggling to find a missing loved one? Turning to local law enforcement for help may not be enough to find them. The police may lack the resources and personnel to conduct a long-term search. A private investigator can provide assistance. Here are three ways a private investigator can help you find a missing person.
Digital Surveillance
A private investigator can help locate a missing person by performing in-depth searches through public records, including hospital or mortuary databases along with background checks. There may be information about the missing person you are unaware of or failed to disclose when you hired the investigator. This digital surveillance can also include monitoring of social media accounts. These checks may reveal patterns of behavior leading to a potential location. Even if the person fails to be online, other persons may mention important information.
Another area of digital surveillance a private investigator can use to find a missing person is scouring recent financial activity through bank records. The person may make an ATM withdrawal or use a credit card that can pinpoint a location. If the person is in another state, there may be new utility accounts or bill payments that pop up on these financial records.
Interviews with Loved Ones and Witnesses
During the search, the private investigator may interview loved ones of the missing person or potential witnesses. During the interviews, the investigator will analyze body language and other details to identify suspects or suspicious activity. Law enforcement and other private investigators may be contacted to gather necessary information that can be beneficial for the search.
Physical Surveillance
A missing person may dodge online activity if not wanting to be found in certain circumstances. Some individuals may be fleeing from criminal activity or debt. A private investigator may use physical surveillance with high-tech equipment to capture evidence. The experienced team at Empire Pacific Investigative Services can conduct searches by land, sea and air to locate a lost loved one with vehicles that may not be accessible to other investigators.
Expert Missing Person Investigations in California
Locating a missing person can be a complex and challenging task. Empire Pacific Investigative Services in California specializes in a comprehensive range of services to help you find your missing loved one. With over 20 years of experience, you can rely on the expert team to deliver timely and accurate results within your budget. Call to speak to a private investigator regarding your situation today.
Posted on behalf of Empire Pacific Investigative Services
1117 Sherbourne Dr.
West Hollywood, CA 90069
Phone: (310) 657-3747
Email: epis0007@gmail.com
Monday - Friday
9:00 AM - 7:00 PM