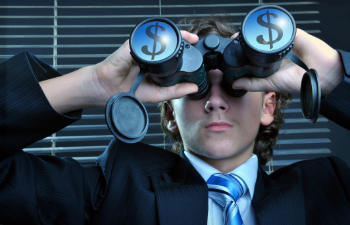 Hiring a Quality Private Investigator Can Save You Money in West Hollywood
If you need investigation for a family court case, company issue or any other issue, you might be tempted to find the most inexpensive private investigator to help you. Why risk a judge throwing out evidence obtained by a friend or family member or an unlicensed investigator? "Going cheap" doesn't often save money and hiring a disreputable company can cost you more than regrets and time. Hiring a licensed professional can give you a better chance of settlement, saving you time, money and frustration in the long term.
What You Can Do to Keep Private Investigation Costs Down
Once you've decided to hire a licensed, professional private investigator, there are ways to keep the costs low, while allowing that PI to do their job in the best manner. Some suggestions: 
Specialty PI –

Make sure your agency already has expertise and experience in the very type of case you need investigated. This prevents wasted time or energy on mistakes or on-the-job training.
Collect case details ahead –

Before you hire the investigator, make sure you have collected and documented all of the case details you have. Without putting yourself at risk, do as much data collection footwork as you can ahead of time. When you hire the PI, share all data with them up front, including any results from previous research and investigations.
Have goals –

Know what you want from your investigator. Clearly defined goals and needs for their investigation can help them stay focused, with you spending your money in an efficient manner.
Contract –

Have a written contract listing out expectations from you and the agency concerning their services, retainers, other fees and costs.
Stay updated –

During the investigation, have regular meetings or progress reports from your investigator. This can help both of you stay on track with your goals and avoid wasting time with changing circumstances.
The licensed, experienced private investigators at Empire Pacific Investigative Services in West Hollywood, the surrounding areas and other California locations can help accomplish your investigation goals without wasting time or money with unnecessary mistakes. For your free consultation, call our office or go online today!
Posted on behalf of Empire Pacific Investigative Services
1117 Sherbourne Dr.
West Hollywood, CA 90069
Phone: (310) 657-3747
Email: epis0007@gmail.com
Monday - Friday
9:00 AM - 7:00 PM