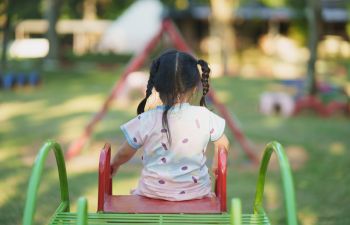 Hire a Private Investigator to Collect Overdue Child Support
Child support is often the only way a custodial parent can comfortably raise a child they are now raising on their own. Many rely on this monthly income to support their family, but aren't receiving the entire amount due, or any at all. In March 2019, over 60% of child support cases had at least some amount of their financial responsibility in collections. If an enforcement agency cannot help locate a financially responsible parent, a private investigator may be able to help.
What Information is Collected?
Sometimes, all that's necessary to collect overdue child support is finding a valid address for the responsible parent. From there, the child support enforcement agency can initiate an investigation and start collecting. However, if that parent has been sneaky about hiding their whereabouts, current employment and personal assets, a more detailed investigation may be necessary. A private investigator can help find this information and more.
What Resources are Available?
Private investigators have access to many of the same resources as the general public, but most parents aren't sure where to start in their search or don't have the time to dive into the intense research necessary. Residence, real estate, vehicle ownership, criminal and financial histories are great places to start. Spending habits may indicate a parent's ability to afford child support payments. If they attempt to hide assets that should be reported to the court, such as a business, a private investigation will find it. Surveillance and other investigative tools may help locate a parent trying to dodge child support payments.
Why Is it Necessary?
Child support enforcement agencies are often understaffed and have limited financial resources to investigate challenging cases in which a parent has taken extreme measures to hide from their responsibilities. Because they are trying to help thousands of parents each year, they may not have the ability to support your case properly. However, if you already have up-to-date information about the other parent, they can immediately begin proceedings to collect the overdue child support.
When enforcement agencies run on limited resources and cannot investigate parents who are turning to extreme measures to hide from their responsibilities, a private investigator may be able to help. Contact EPIS today to learn more about your options and whether a child support investigation could help you collect up to three years of retroactive child support.
Posted on behalf of Empire Pacific Investigative Services
1117 Sherbourne Dr.
West Hollywood, CA 90069
Phone: (310) 657-3747
Email: epis0007@gmail.com
Monday - Friday
9:00 AM - 7:00 PM