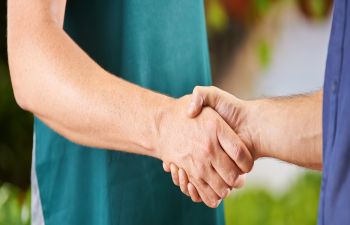 Five Benefits of Hiring a Private Investigator
If you are new to hiring a private investigator, you will obviously have a lot of questions. Before any money changes hands, it is understandable for clients to ask for certain assurances. After all, the aim is to achieve a desired goal and confirm or deny specific information.
You may only have an idea of what private investigators do from movies or TV. While the basic premise is pretty accurate, it's good to know the benefits of hiring an investigator in the real world. Each case is unique, but there are several aspects of the service that cover most scenarios.
Information Gathering
Every aspect of a private investigator's job involves information gathering. This task begins from the very second you make contact with the individual or company. A PI will ask you a series of questions in order to understand your needs. This is followed by gathering information on the person or persons being investigated.
Surveillance Options
The type of surveillance that a private investigator uses will depend on the nature of the case. Photo, video and audio are all types of evidence that can confirm a suspicion. These options are typically used in cases where infidelity is suspected. However, there are other effective methods, including monitoring social media, following the suspect or questioning witnesses.
PI Tools
Private investigators have a broad range of tools at their disposal. Specialist cameras, tracking equipment, IT software and industry contacts all play a role in investigations. In the modern age, reputable PI companies draw on every available resource that will help achieve the desired goal. As technology advances, so, too, does the arsenal of tools that a private investigator will employ.
Professional Experience
Hiring a PI who has a police or military background ensures relevant experience. These professionals are trained to observe, collect information and reconnoiter various situations. Once these individuals make the move and become PIs, they will advance their knowledge and skills. As the client, you will benefit from all those years of dedication to service.
Compassion & Understanding
When you hire a private investigator, there may be sensitive issues involved in the case. Compassion and understanding are benefits that most people do not associate with PIs. TV shows and movies often paint their heroes as hardened and emotionless. In reality, a good private investigator should treat customers with empathy and recognize the gravity of the situation.
If you would like to learn more about the benefits of hiring a private investigator, why not speak to the real thing? At EPIS, we are dedicated to providing professional and effective services to all our customers.
Posted on behalf of Empire Pacific Investigative Services
1117 Sherbourne Dr.
West Hollywood, CA 90069
Phone: (310) 657-3747
Email: epis0007@gmail.com
Monday - Friday
9:00 AM - 7:00 PM