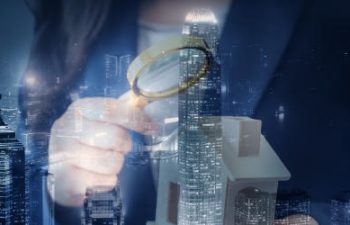 Finding Missing Persons During COVID-19 with a Private Investigator
COVID-19 has caused significant disruption and upset for millions of Americans. Whether from the stress of life at home or work, many individuals are struggling with the impact of the pandemic. Mental health problems are on the rise and, for those who are not accustomed to isolation from family and friends, it feels like there is no light at the end of the tunnel.
Unfortunately, for individuals who are not able to access the crisis support they need, the only alternative is getting away by whatever means are necessary. The term "running away" is rather unfair, considering that we are all facing challenging times. However, the reality is that missing persons cases are likely to rise.
If you are concerned about the welfare of a friend or family member who has went missing, a private investigator can help. The police may not prioritize your case, which could result in crucial time being lost in the search effort. When you hire a private investigator, the work of finding your loved one begins immediately.
Ex-Police & Military PIs
The good news is, private investigators from EPIS are trained professionals, recruited from the ranks of police officers and military personnel. These dedicated individuals understand how to conduct an effective investigation that garners results. With a wealth of experience from active service, your PI will use detective skills to pick up the trail of a missing person and work tirelessly to bring that individual home.
Ex-police and military personal can also draw from a large pool of resources. Working within the confines of the law, these private investigators are able to uncover clues to the whereabouts of missing persons. Time is of the essence, so it is important to start chasing the trail of evidence as quickly as possible.
Missing Persons & PI Tools
Private investigators use a wide range of tools in a missing person search. From paper trails to video surveillance, there are countless ways to track even well-guarded movements. The first week of a missing persons investigation is often the most important, so concerned friends or family need to move quickly to preserve evidence. We place great faith in the skills of our private investigators and so should you.
Contact EPIS today to discuss the details of your missing person situation so one of our private investigators can begin creating a case right away.
Posted on behalf of Empire Pacific Investigative Services
1117 Sherbourne Dr.
West Hollywood, CA 90069
Phone: (310) 657-3747
Email: epis0007@gmail.com
Monday - Friday
9:00 AM - 7:00 PM