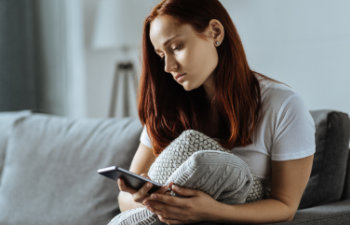 In the United States, one-third of marriages end in divorce. Because of this, many private investigators are hired to conduct asset searches. Discovering concealed assets has also become a primary focus in many divorce cases.
A Private Investigator Can Benefit Your Divorce Settlement by Exposing Hidden Assets
Today, having a private investigator on your side is just as important as having a skilled attorney when negotiating a settlement. If you do not hire both, you could fall victim to an unjust divorce settlement and lose assets (liquid, property or both).
If an asset is rightfully yours, a private investigator can find it and the necessary evidence to get it back for you.
In most of these situations, the partner with less financial means will need to provide evidence of their spouse's unethical actions. Because of this, a private investigator's skills at gathering information act as a leveling factor in a divorce case, making it more likely that both sides will reveal their assets.
How is a Hidden Assets Search Conducted?
A search for hidden assets tries to find and seize assets that have not been reported, gotten past previous searches or have been hidden on purpose. Businesses, bank accounts, cars, real estate, art, antiques, trademarks, life insurance policies, patents and other things can be considered assets.
When an investigator does an asset search, they will look through different records and write down every detail to include in a report of what they find. The goal is to find hidden assets, and making a list of every asset discovered is part of the method.
Examples of Asset Searching Techniques and Focal Points
When looking for hidden assets, private investigators use various tools to ensure their findings are correct. For example, they can find these assets and learn about secret financial deals between suspects and others by employing forensic accounting techniques.
They will look through your bank and credit card records and any tax returns or retirement accounts you have yet to file. In addition, they look into any unexplained salary or income drops to ensure neither spouse is withholding commissions, bonuses or other expected earnings until the divorce is finalized.
Spouses who own businesses often change the books to lower the company's value. For example, they might "pay" employees who do not exist, delay lucrative business agreements or even "pay" family members to retain their money until the divorce is finalized. These factors will also be examined thoroughly.
Do You Need a Private Investigator to Find Out If Your Spouse Has Hidden Assets?
Empire Pacific Investigative Services, Inc. (EPIS) investigators are stationed nationwide. They are experts at finding hidden assets and the necessary evidence to expose them. Contact our office by phone or email; our connection will be confidential.
Posted on behalf of Empire Pacific Investigative Services
1117 Sherbourne Dr.
West Hollywood, CA 90069
Phone: (310) 657-3747
Email: epis0007@gmail.com
Monday - Friday
9:00 AM - 7:00 PM