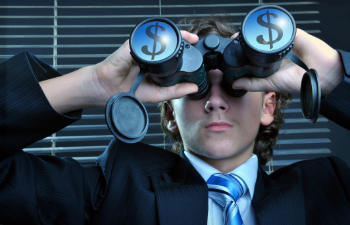 EPIS – Empire Pacific Investigative Service (EPIS) Is Your Blockchain Asset Investigator
"With nearly eight billion people in the world, it is estimated that 10.2 percent own cryptocurrency or digital currency." — Cointelegraph.
Further, there are 350 million people in the USA, and 46 million are crypto holders. Although, due to decentralization, no exact ownership figures are available.
Cryptocurrency Hacks Are More & More Prevalent
"Hackers have stolen 10 percent of all mined Bitcoin (BTC). With 19,216,556 BTC mined, more than 19,000 have been stolen, and 20 percent of all cryptocurrencies were lost or stolen." — Chainalysis.
Cryptocurrency-linked crime surged to a record high last year in terms of value, with illegal addresses receiving $14 billion in digital currencies, up 79% from $7.8 billion in 2020. — Reuters.
This year, 2022, has been a record year for hacks and attacks on major exchanges, but individuals and small companies are not immune to the theft of cryptocurrency and non-fungible tokens (NFTs) from hot and cold wallets, primarily friends and relatives.
Crypto & NFT Wallets Explained
"Hot wallets" are online crypto storage wallets such as Coinbase Wallet, TrustWallet, MetaMask and others. In contrast, cold wallets are offline crypto wallets such as the Ledger Nano X or Trezor Model T.
Cold wallets do not require an internet connection until the owner wants to buy or sell the crypto or NFT. Typically, these storage devices are gadgets that require a password and keyphrase to open and retrieve the assets.
The device and the password/keyphrase should never be stored together, though they often are.
The Method to Recover Blockchain Assets Is Arduous
Many believe their lost or stolen crypto is gone forever. However, a blockchain asset investigator could recover much of their crypto by following the trail on the blockchain.
Empire Pacific Investigative Services (EPIS) is a prominent blockchain asset investigator that has been able to track many lost and stolen assets. With military-grade technology and intelligence, we can employ our advanced investigative tools to track and identify assets on the blockchain.
When thieves and hackers transfer ownership of crypto or NFTs, they leave a trail. It's not always easy to follow those trails without the cooperation of banks, crypto exchanges and others, and without EPIS' sophisticated data research division.
Tracking down those responsible for hacks and thefts of digital assets typically requires specific searches and queries of multiple databases that house the blockchain. By tracking the movement of digital assets, we will eventually locate lost or stolen assets and return those to their owners.
When you have lost or stolen crypto assets you need to be tracked down, contact the licensed professionals at EPIS by calling (310) 657-3747 or using our convenient online contact form.
Posted on behalf of Empire Pacific Investigative Services
1117 Sherbourne Dr.
West Hollywood, CA 90069
Phone: (310) 657-3747
Email: epis0007@gmail.com
Monday - Friday
9:00 AM - 7:00 PM