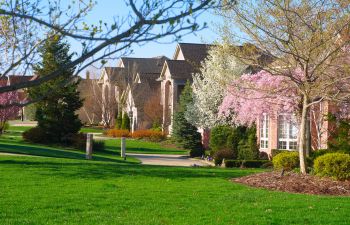 Do You Sense Danger Lurking in Your Neighborhood?
No neighborhoods in Los Angeles are exempt from certain dangers. You must be on guard at all times to protect yourself from things like theft, vandalism and even kidnapping. What's better than having a plan in place when something may happen, is finding a way to prevent it before it happens.
Although rallying your neighbors together for a neighborhood watch may be effective at times, we all get busy and need sleep. If you have a feeling that danger may be lurking, don't take the risk. There are preventative measures that can be put in place.
Prevention is the Best Protection
It is definitely better to be safe than sorry. Finding out the source of what may become an issue before it does, is better than trying to protect against it while it's happening. You may not be familiar with every person that lives in your neighborhood. You also may not be familiar with the vehicles that come and go. This can leave an unsettling feeling for any homeowner. Bringing in a private investigator can be a great way to put your mind at ease.
Neighborhood Surveillance
Hiring a private investigator to keep watch could save your neighborhood much heartache. Also, if you have children that like to go outside and play, it's a good idea to know who lives in the neighborhood and who does not. Kids can be easily persuaded to follow a stranger if there isn't an adult present to supervise.
Our highly trained surveillance team can provide the comfort in knowing there are eyes watching at all times. We will carefully examine every aspect of the neighborhood, to make sure you have a full report of who's coming and going, and anything we have spotted that may seem out of place.
Partnering with our trained professionals to provide surveillance could prevent your neighborhood from being the victim of a person looking to cause harm. It's a decision that can ultimately save lives.
Surveillance in Los Angeles, CA
Empire Pacific Investigative Services is here to help keep a watchful eye on our neighborhoods in the Los Angeles area. Our surveillance is effective, and is sure to acquire all the information necessary to recognize any dangers that may be lurking in your neighborhood.
With over 30 years of investigative experience, you can be sure that when you hire Empire Pacific Investigative Services, you are hiring a company that knows what they are doing. If you feel that dangers may be lurking in your area, give us a call today and speak to our staff about what we have to offer to keep you safe.
Posted on behalf of Empire Pacific Investigative Services
1117 Sherbourne Dr.
West Hollywood, CA 90069
Phone: (310) 657-3747
Email: epis0007@gmail.com
Monday - Friday
9:00 AM - 7:00 PM