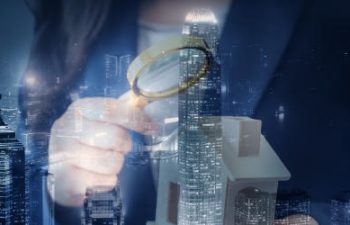 Do You Need a Blockchain Asset Investigation?
A blockchain creates records of transactions or transfer of information across a network of computers. The most common use is the tracking of cryptocurrencies such as bitcoin. Any assets or purchase information is accessible to network participants. If you have a romantic or business partner who you suspect is investing shared money in cryptocurrencies, the blockchain will hold all the evidence.
The technology behind blockchain is designed to offer a faster, more secure transfer of information. It is also intended to cut out the middleman, making the transfer of payments and assets more convenient. With all that in mind, it starts to become clear why this form of investment tracking is more attractive than dealing in traditional currency.
Risky Crypto Transactions
Crypto trading and investment is complicated. As a relatively new form of currency, there are plenty of problems that need ironed out. As such, new investors can end up falling for scams or losing money in bad investments.
As a cautionary step, newbies are advised to only invest in well established, high-cap cryptocurrencies. However, even then there is no guarantee of a return on your investment. Many of the big players in this arena are good at creating what is essentially a false economy surrounding investment potential.
When your partner, spouse or a member of your business team becomes involved with bitcoin investment, there are signs. Most people who believe that crypto is the future will talk about it a lot, sometimes obsessively. You may also hear mention of a type of investment known as a Non-fungible token (NFT).
The culture surrounding crypto is alluring. Self-proclaimed billionaires make promises of achieving riches beyond the investor's wildest dreams. It is very easy for naïve individuals to believe that investments will eventually pay off if they just take the right risks.
Blockchain Asset Investigation
A blockchain asset investigation can identify if your partner is trading or investing in crypto with your money. At EPIS, we have all the investigative tools and techniques necessary to uncover information that is practically untraceable. Our investigators come from a pool of law enforcement, military and tech backgrounds.
If you are concerned about a partner or loved one's blockchain investments, call EPIS today. We will perform a Blockchain Asset Investigation that can track investment transactions. We are committed to providing our clients with unique insights that are not available through publically accessible search engines.
Call or message us online today to learn more.
Posted on behalf of Empire Pacific Investigative Services
1117 Sherbourne Dr.
West Hollywood, CA 90069
Phone: (310) 657-3747
Email: epis0007@gmail.com
Monday - Friday
9:00 AM - 7:00 PM