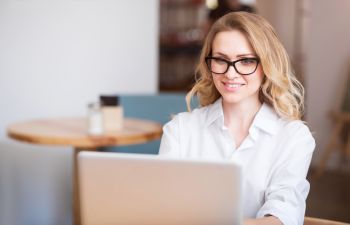 Data Integrity Is Crucial to Investigations
Often, one of the first investigative steps is following the data trail. Some people take steps to hide their digital footprint by deleting data or placing it behind hidden partitions. They may purposefully damage hard drives and devices to cover their tracks. When you need to build a case for civil or criminal reasons, the data recovery experts you choose can make all the difference. When you need solid legal proof, the recovery process must be professional, standardized and legally compliant. Data integrity ensures you can prove the information was not manipulated, moved, damaged or improperly found.
Data Recovery Is Not the Same as Data Integrity
Many places can recover data from a failing hard drive. Some can even root out hidden or deleted files. That may be enough if it is your own personal data. However, searching for someone else's data is a different matter. You can end up with proof, but no legal standing. You can also end up in trouble with the law. An investigative firm will assess what you are looking for in the data search and which laws may apply. They will only proceed within the boundaries of those laws.
Keeping Data Discoveries Useful
When data recovery is expected to be used for legal action, it must follow special rules. Any evidence must be legally admissible, but not every investigative firm knows how to handle a suspect's files. All data recovery methods or tools must be forensically sound. This means they have been repeatedly tested and proven reliable. The methods and tools should only be used by investigators with specialized training and extensive experience. It is harder to find flaws in the tested methods of an experienced expert.
The number of investigators involved should be limited. Every time the data changes hands, it must be documented. This is called the chain of custody, and if it is broken, it can be catastrophic to your case. You must be able to prove the data was protected at all times and could not be altered.
Legal Matters Require Expertise
Your investigative firm must thoroughly understand the laws, regulations and jurisdictions which affect the ability to access the data. Forensic investigation requires the authority to both find and release the information. EPIS has experts that can ensure the data recovery will stand up to legal scrutiny. If you believe your spouse's or employee's activities are suspicious, contact us today to find the answers you need.
Posted on behalf of Empire Pacific Investigative Services
1117 Sherbourne Dr.
West Hollywood, CA 90069
Phone: (310) 657-3747
Email: epis0007@gmail.com
Monday - Friday
9:00 AM - 7:00 PM