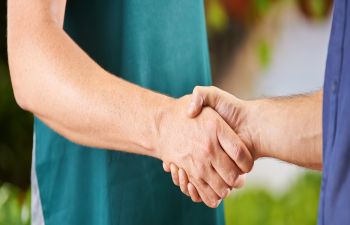 Common Reasons You Might Need a Private Investigator
Many times, when you think about private investigation services, you automatically consider the cheating spouse scenario. Whereas a painful divorce case is one reason to hire a private investigator, surveillance services are only "the tip of the iceberg."
Here are a few other reasons to hire a private investigator service like Empire Pacific Investigative Services (EPIS). This list is by no means "all-encompassing." It seems as if every day, someone comes up with a new reason we had not previously considered. What do you need?
Background Checks
Background checks are crucial for many purposes. Before you let a stranger move into your rental property, you should consider a thorough background check. Merely checking their credit report might not be enough. Sure, they might pay their bills on time, but what's their history regarding renting property? Will they live up to the terms of the lease? Will they leave your home or apartment in acceptable condition considering "fair wear and tear?" Do they have a history of evictions? EPIS is the service of choice for many real estate managers. They know they can depend on EPIS to get the facts.
When you enter into a financial investment or partnership with someone, you need a close look at that company. They might have an A+ BBB rating, but how comforting is that? Before hiring a nanny or maid, make sure they have the training they claim on their resume or CV. For some, it's merely a cover to get into your house.
Internet Fraud Investigations
What looks like a reputable place to invest your money might have a history of "Ponzi" schemes. Anyone who spends any time at all on the net knows there are many phonies out there. Romantic schemes, vehicle fraud, identity theft and more. Many of those on the internet are not the person they claim to be, and/or the assets they are selling are not theirs.
Venue Security
Not only can we complete "bug sweeps" of the venue you choose for your corporate conference or training session, but we can also provide entry control at the doors to protect trade secrets and provide uniformed or plain-clothed guards to patrol when necessary.
Worker's Compensation or Insurance Fraud Claims
Many of these are easily solved because they are "repeat offenders," meaning they pull the same scam on various employers or unsuspecting drivers. Once identified by our investigators, they disappear.
Deadbeat Parent or Those Who Skip Out on Alimony
Law enforcement is overloaded with violent crimes and cannot afford a great deal of time to devote to catching those who skip out on paying their bills. We can find them and provide you the evidence you need to garnish their wages.
EPIS Has Trained & Ready Investigators
These are just a few of the services we can provide. Whatever you need a private investigator to do, Empire Pacific Investigative Services can assist you with trained and reliable investigators ready to help.
Posted on behalf of Empire Pacific Investigative Services
1117 Sherbourne Dr.
West Hollywood, CA 90069
Phone: (310) 657-3747
Email: epis0007@gmail.com
Monday - Friday
9:00 AM - 7:00 PM