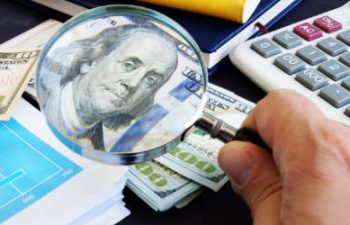 Common Reasons That Kids Steal Money from Parents
If you find out that one of your children is stealing money, the immediate concern is getting to the bottom of the issue. For many parents, this type of behavior comes as a complete shock. It is difficult to know where to start the conversation when an otherwise well-behaved child betrays such an important trust.
Good children can suddenly start misbehaving in ways that seem indefensible; however, there are typically underlying causes. As a parent, helping the child grow and learn often relies on understanding the child's reasoning and addressing those core issues together.
Special Interests
Most children have a special interest such as sports, music, console gaming or others. These activities come at a cost, so a child may steal money to fund products, services or other related resources. In today's technological age, special interests can cost way above what a child can make from doing weekly chores.
Peer pressure and the need to fit in can compel a child to turn to stealing from parents in order to fund a special interest. While this behavior is still wrong, it is far from the worst cause of theft. There is opportunity for a teaching moment on the value of earning money to cover the cost of an enjoyable pastime.
Alcohol & Drugs
Older children may steal money from parents to pay for alcohol or drugs. Teenagers begin to experiment with intoxicating substances for countless reasons. It is understandable that as a parent you will want to curb this type of behavior early on.
Children may lie about the reason for stealing if they are using the cash to pay for alcohol or drugs. There are several problematic issues here which will obviously lead to reluctance on the child's part to have an honest conversation.
Bullying or Coercion
Another common reason that kids may steal money from parents is the result of bullying or coercion. A child who is being influenced or forced by others to steal is also a victim. Although the discovery of the theft provides an opportunity for the child to open up, fear of retribution may result in further lies.
In any case where a child is discovered to have stolen money, parents may wish to consider hiring a private investigator to get to the truth of the issue. At EPIS, we have experience in tracking the movements of children who may be engaged in illegal or dangerous activities. Call today for a consultation.

Posted on behalf of Empire Pacific Investigative Services
1117 Sherbourne Dr.
West Hollywood, CA 90069
Phone: (310) 657-3747
Email: epis0007@gmail.com
Monday - Friday
9:00 AM - 7:00 PM