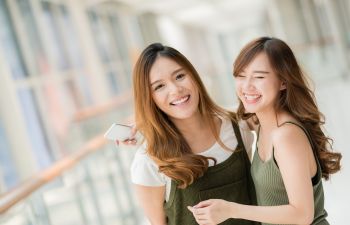 Are You Concerned About the Parties Your Teenage Kids are Attending?
When kids reach a certain age, parties are no longer about clowns, party games and cake. For parents, the thought of teenagers experimenting with alcohol or drugs is a constant worry. No matter how hard you provide education for children on the dangers of substance abuse, peer pressure and the desire to fit in can undo all that good work.
Teenagers who dabble in alcohol and drugs are not necessarily troubled in any way. Most parents will remember their own dalliances at parties or bars with fake IDs. While the party scene may seem exciting at the time, there are risks and dangers for teenagers who have not yet learned to handle these substances or the possible consequences.
Tracking Party Age Teens
Teenagers learn all the ways to trick and deceive parents from older peers when they come of partying age. Examples include pretending to sleep over at a friend's house, taking a change of clothes to the party, waiting until parents are out of town and sneaking out when parents are in bed. You can put all the safeguards in the world in place, but teenagers will always find a way to circumvent them.
Knowing where your teenagers are and who they are with at any given time is an impossible task for parents. You have work and other responsibilities to consider. Children know your habits and can easily time their adventures into the adult world when the prying eyes of parents are busy elsewhere. That means you will need help tracking the movements of your teenagers if there is a concern that they may be putting themselves at risk.
Private Investigators & Surveillance
One way you can track the movements of your teenagers is by hiring a private investigator. We can use sophisticated tracking devices and techniques to keep tabs on children who may be putting themselves at serious risk. EPIS is committed to devising a surveillance strategy that gets our clients the answers they need so that you can better keep teenagers safe.
Teenagers will experiment in an adult environment. How you handle the situation as a parent is important. Surveillance can help you take the right approach toward ensuring your children are safe and acting responsibly.
Call EPIS today to discuss your concerns and provide us with general direction on how you want to track the movements of your teenage children.
Posted on behalf of Empire Pacific Investigative Services
1117 Sherbourne Dr.
West Hollywood, CA 90069
Phone: (310) 657-3747
Email: epis0007@gmail.com
Monday - Friday
9:00 AM - 7:00 PM