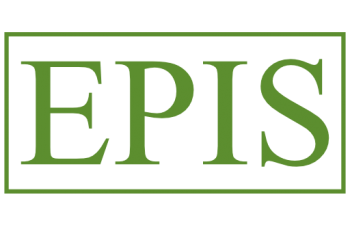 Are You Being Watched?
Data security is an ongoing battle for both individuals and companies of every size. Nefarious actors are continually developing ways to penetrate, infiltrate, monitor and steal your important data. These efforts can range from actual devices planted on your computer to log and record keystrokes to malicious software running hidden that records your traffic, passwords and other secure data.
How do you know if you are the target of a malicious watcher or intruder? Empire Pacific Investigative Services, Inc. can perform searches and scans with the most advanced equipment to detect and thwart dangerous intrusions to your personal or company computer resources. Our investigators are highly trained in counter surveillance and electronic surveillance.
Detection of Covert Monitoring Devices
People and companies today live, move and conduct business at a faster pace than ever before. With this faster lifestyle comes the demand for faster and better computing and communication technology. But with each new device or development comes new risks for data and communication security. Covert monitoring devices and software are widely used to listen and steal data from smartphones, tablets, desktop computer stations and more.
The extensive research that Empire Pacific Investigative Services, Inc. has conducted in this field has prepared us to offer professional services that can detect these malicious devices and software applications, even in the most hidden areas of your network.
EPIS Electronic Protection Services
Empire Pacific Investigative Services, Inc. employs talented and trained investigators who are experts at debugging and counter surveillance. Using state-of-the-art technological equipment, combined with years of experience, our investigators are able to inspect your network equipment to determine the risk of confidential information being lost or stolen through electronic espionage.
We offer services for:
Document Security
Information Security Policy Development
Information Security Policy Implementation and Risk Management
Network Security
Risk Analysis
Technical Surveillance Countermeasures (TSCM)
Empire Pacific Investigative Services Inc. employs a team with the knowledge and experience necessary to protect your personal or company data and communications. Our technical experts will improve the confidentiality, integrity and availability of your information assets.
Don't put your personal data, corporate data or the personal information of your clients at risk. Empire Pacific Investigative Services, Inc. can provide the investigative, reporting and protective services you require for any level of electronic attack. All our electronic surveillance consultations are free, with no obligation to take further services. Call (310) 657-3747 today to learn more from an experienced network security investigator.
Posted on behalf of Empire Pacific Investigative Services
1117 Sherbourne Dr.
West Hollywood, CA 90069
Phone: (310) 657-3747
Email: epis0007@gmail.com
Monday - Friday
9:00 AM - 7:00 PM