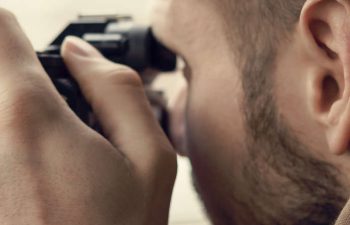 A Private Investigator Can Add Weight to Your Case
At EPIS, we often consult with clients who have tried – and failed – to carry out their own surveillance. Although this will not necessarily damage any investigation we carry out, it will certainly make things difficult. An investigation is largely reliant on anonymity. If the subject of the investigation has already been alerted to your suspicions, he or she will take steps to mitigate any risk of being caught in a compromising position.
If you suspect that a partner or spouse is cheating, there are several reasons that a private investigator can add weight to your case. A licensed investigator can gather the right kind of evidence based on your needs. For instance, a judge is more likely to trust the testimony of a private investigator than that of a friend or family member who has carried out amateur surveillance.
Risk Assessment
No two surveillance investigations are the same. The average person's knowledge of private investigation is limited to fictional characters from TV and movies. You are more likely to burn an investigation by not correctly assessing the risk of the subject picking up on the fact they are being followed.
Additionally, there are situations where being caught taking pictures or video of a subject may not be in your best interests. EPIS carefully evaluates each case and formulates an approach that has the greatest chance of a successful outcome. We may break off pursuit and pick up the trail with a fresh investigator or vehicle, whereas you or a friend could blow your cover and compromise the surveillance operation.
Quality of Evidence
Your "gotcha" evidence may not amount to much of anything in a court of law. EPIS has the experience, tools and know-how needed to gather pictures, audio and video that tell the real story. We provide proof of wrong-doing that is not easily explained away. We can even pursue a cheating partner across state lines to continue surveillance while you continue with life as normal at home.
All EPIS private investigators are fully licensed, insured and bonded. We specialize in domestic cases, giving our investigators the experience that you need to increase the weight that surveillance adds to any court proceedings.
To learn more about the services offered by EPIS, contact our offices today for a free consultation. A member of our team can provide further information based on the specific details of your case.
Posted on behalf of Empire Pacific Investigative Services
1117 Sherbourne Dr.
West Hollywood, CA 90069
Phone: (310) 657-3747
Email: epis0007@gmail.com
Monday - Friday
9:00 AM - 7:00 PM